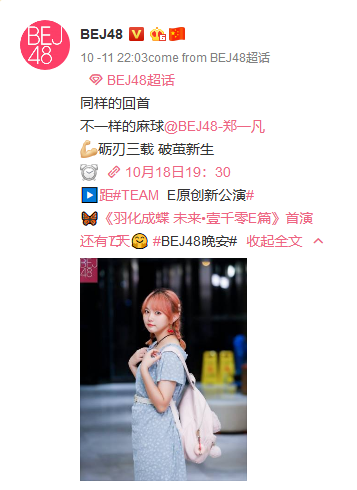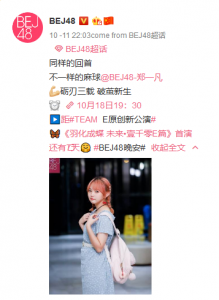 BEJ48 reserved a surprise for their fans while they visited the SNH48 Xingmeng Theater for their National Holiday tour earlier this month: the return of one of their original Team E members who had been demoted to "IDOLS Ft" in January 2019.
Zheng YiFan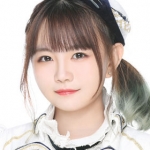 (a 6th generation member of SNH48) who became a member of Team E at its formation on April 20th, 2016. She later was moved to "IDOLS Ft" as part of the SNH48 Group 2019 reorganization.
At present, she is still listed as a member of "IDOLS Ft" but she has presented herself as a member of Team E during the Shanghai tour. She was also listed as a member on the group's Weibo (see right).
Stay tuned!