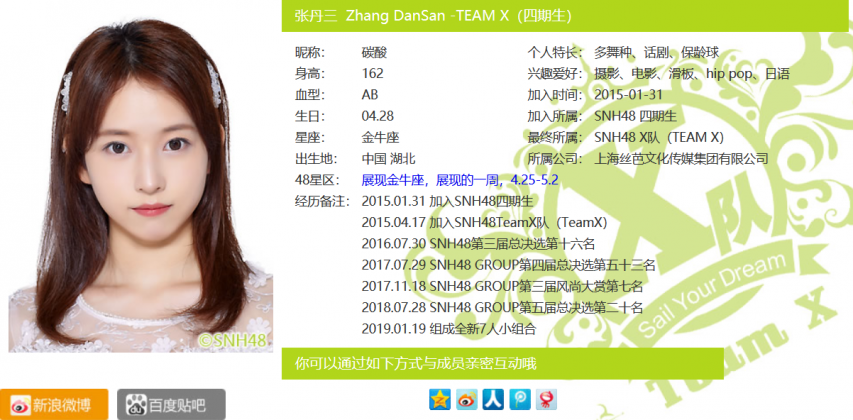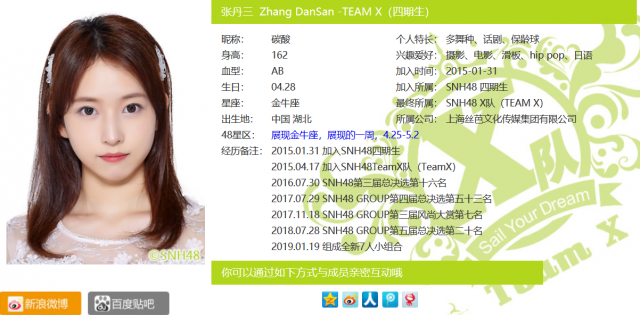 As we reported here, Zhang DanSan is one of 2 members of "IDOLS Ft" participating in the SNH48 Group 6th General Elections.
SNH48 had indicated that any participating member who managed to rank either in the 2nd preliminary results or the final results would be promoted to become full member of a team.
Having ranked at number 36 on July 7th, Zhang DanSan was officially reinstated as a member of SNH48 Team X on July 9th with a new updated profile picture added to the team listing.
Congratulations!