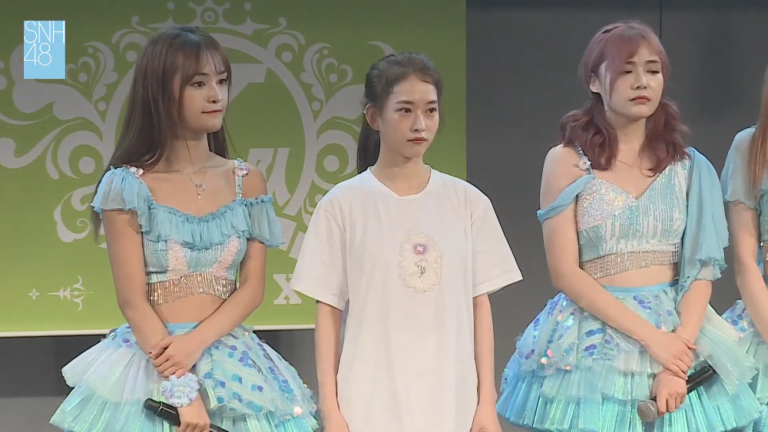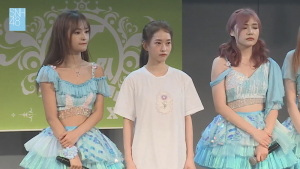 SNH48 Team X took at pause at the end of their April 28th stage performance so that the Captain, Li Zhao
, could formally apologize in the name of the team in regards to recent events involving member Zhang DanSan (now demoted to "IDOLS Ft").
Zhang DanSan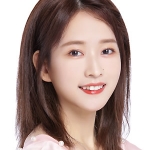 herself took to the stage to give her own apologies. She took ownership of her error and confirmed that she would continue on with the group despite having been demoted and barred from rehearsing with the Dreamfairy subunit she was voted on by fans at the beginning of 2019.
It is at present uncertain if Zhang DanSan will be allowed to debut with that subunit or will be given an opportunity to return to Team X but, considering her popularity, chances are good.
Watch the video of the apologies at top of page.