DragonTV
, part of the Shanghai Media Group (SMG), announced this week that the premiere of their new music show "Youth and Melody" ("金曲青春") which was originally known as "Hits of Z-Generation" will premiere on April 3rd, 2021 and air every Saturday at 9pm (China time).
The premise of the show is a friendly competition between six of the top tier idol "families" (or agencies) in China: Sony Music China,Yuehua Entertainment, Wajijiwa Entertainment (which runs the Tencent temporary groups from the "CHUANG" survival shows), OACA, Cool Young (owned by Alibaba), and SNH48 Group.
Each family has a "Leader" (Sun Rui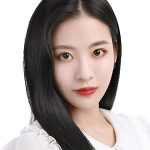 being the one for SNH48) with talent from each agency competing on a weekly basis performing classic Chinese songs from the 90s. This is part of a government encouraged wave of shows to feature older Chinese songs and performances.
International fans can watch the show from the official DragonTV Youtube channel.
Episode 1
The first episode of the show on April 3rd, featured the leaders of each of the six competing "families".
Each team offers their performance with the audience then invited to vote. Obviously, this puts the girl groups at a disadvantage, but voters are encouraged to give points to the performances rather than the individuals.
This is an elimination system which means that teams that rank at the bottom of six can potentially be eliminated.
Sadly, despite some very good feedback, Sun Rui's performance ranked last (at number 5 with two ranking equal at 4) during this episode but avoiding elimination.
You can watch episode 1 at the top of the page.