2021 marks the 5th time SNH48 Today asks its readers to vote for their Top 5 ranking of the year. Despite another difficult pandemic year that has seen dozens of shows and events cancelled throughout China, SNH48 Group still managed to release dozens of singles and MVs as well as movies, dramas, and other original content of all kinds!
Hundreds of votes were cast to help craft the lists of SNH48 Group related songs, music videos, events, and original content and here are the final results!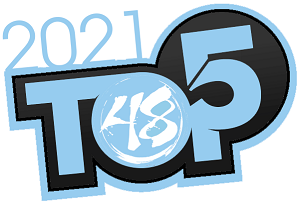 TOP 5 SONGS
1. "花戎" ("Floral and Firm") (SNH48 Group Top16)
2. "怦然心动" ("Bong! Bong! Bong!") (SNH48 Group)
3. "虚构者" ("Fiction Being) (SNH48 Group Top32)
4. "How We Do It" (Dai Meng)
5. "Sugarfree" (Sun Rui)
TOP 5 ORIGINALS
1. "Ultimate Mission" Stage (SNH48 Team HII)

2. "Dream" Stage (SNH48 Team SII)
3. "Best Partner" Competition (SNH48)
4. "豪歌2021" Competition (GNZ48)
5. "Rebirth For You" Drama Series (SIBA Visual)
And that's a wrap for 2021! The SNH48 Today team wishes you all a very Happy New Year!