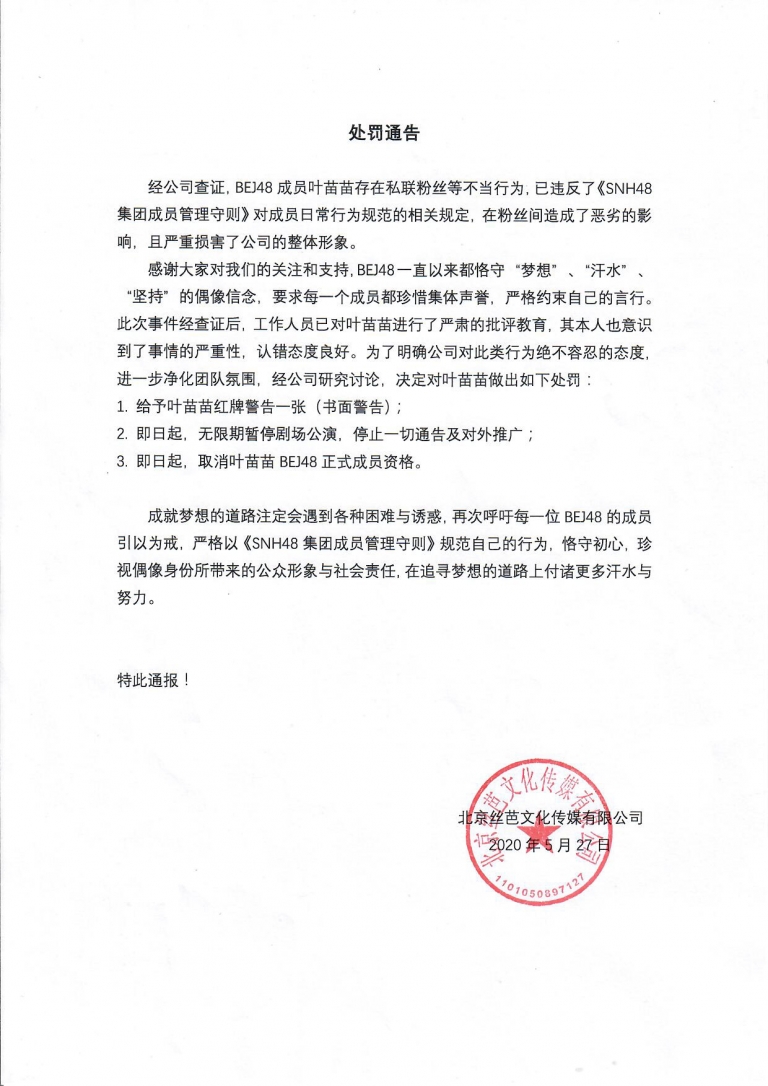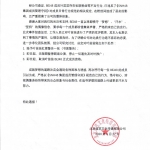 On May 27th, 2020, BEJ48 confirmed that Ye MiaoMiao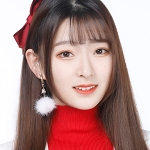 (a first generation member of Team J) had seen her membership with BEJ48 revoked indefinitely as a result of multiple violations of the idol Code of Conduct.
This outcome had been anticipated for several days after fans had revealed that Ye MiaoMiao had been involved in a secret relationship and had as well been meeting with fans in private outside of official sanctioned events.
The BEJ48 statement indicates that Ye MiaoMiao had admitted to her wrongs and, as a result, the company was taking the following actions:
1. Formal written notice;
2. Issuance of a "Red Card" stopping participation in all BEJ48 activities;
3. Indefinite revocation of BEJ48 membership.
There have been a few rare cases of members returning to the stage after this kind of event but it is highly unlikely in this case.