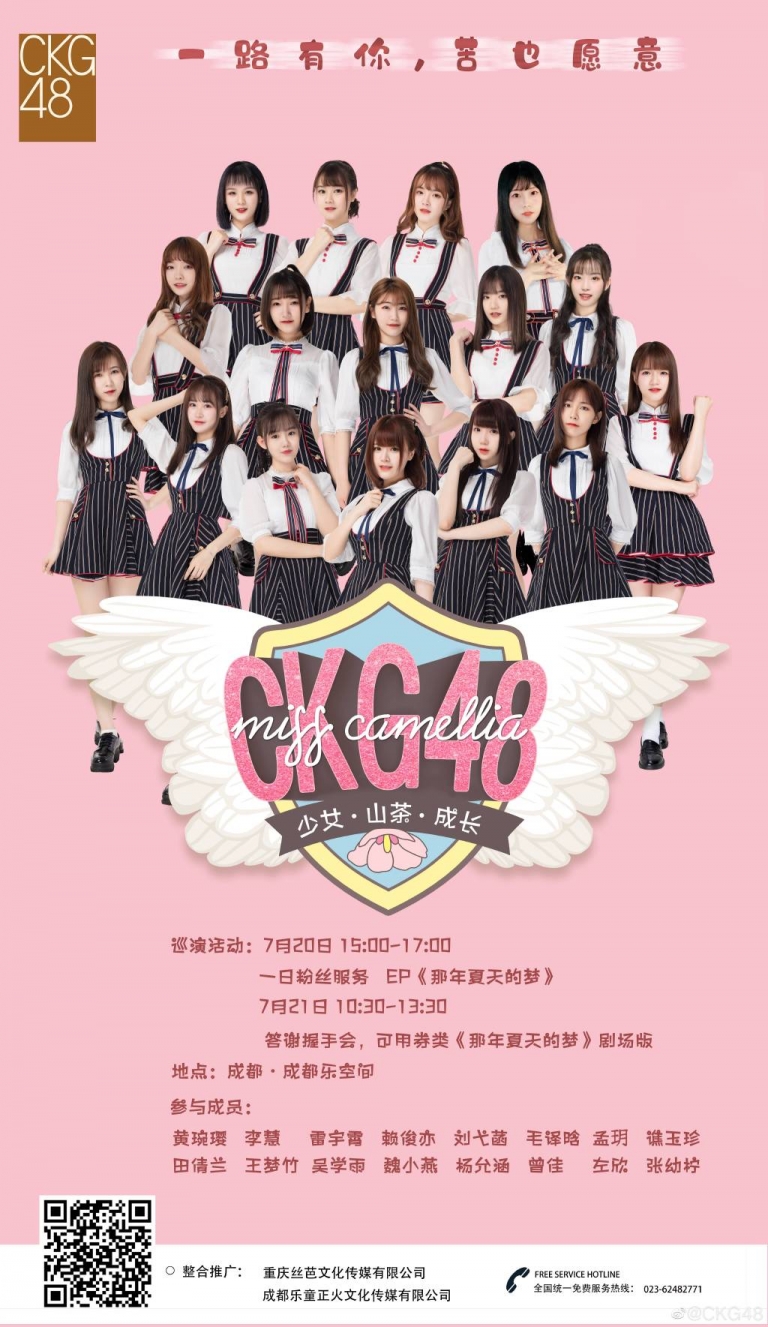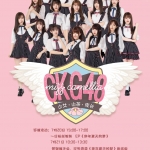 CKG48 was once again on tour in the city of Chengdu on July 20th as they presented a new version of their "Miss Camellia" stage (titled "Miss Camellia 成长") to the assembled fans. The members also held a handshake event promoting the SNH48 Group election EP.
New member introduced
As previously announced earlier this week, the group introduced a new member during the show.
She is Yan YuDie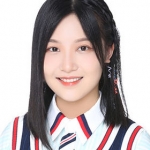 of "IDOLS Ft" (a 6th generation member of GNZ48). She joined GNZ48 as a trainee in October 2018 but had yet to be promoted to a team before the group reorganization saw her moved to "IDOLS Ft".
Watch her introduction at top of page.
Miss Camellia 成长
This new version of the "Miss Camellia" stage incorporates a different mix of songs and represents the "evolution" of the group as it slowly rebuilds itself.
Here is the stage setlist: