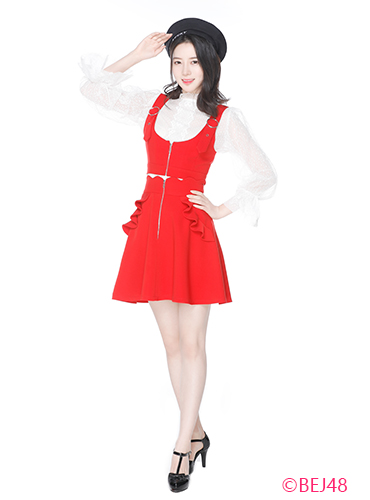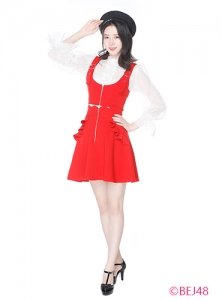 BEJ48 presented a new 6th generation trainee at the beginning of their January 3rd stage.
Xiong YiYi is a former model from Hubei Province. She begins activities immediately with the training team.
You can find her official profile here and watch her introduction above.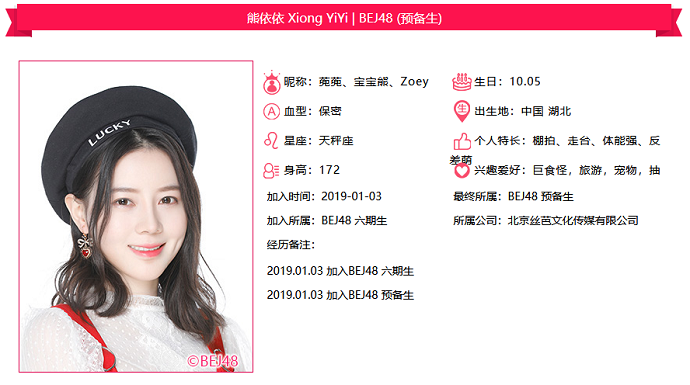 A rocky start
Even the announcement was made, images began circulating online of a nude model with similarities to Xiong YiYi and accusations that she had been involved in those activities.
On June 4th, BEJ48 issued a statement of defense (below).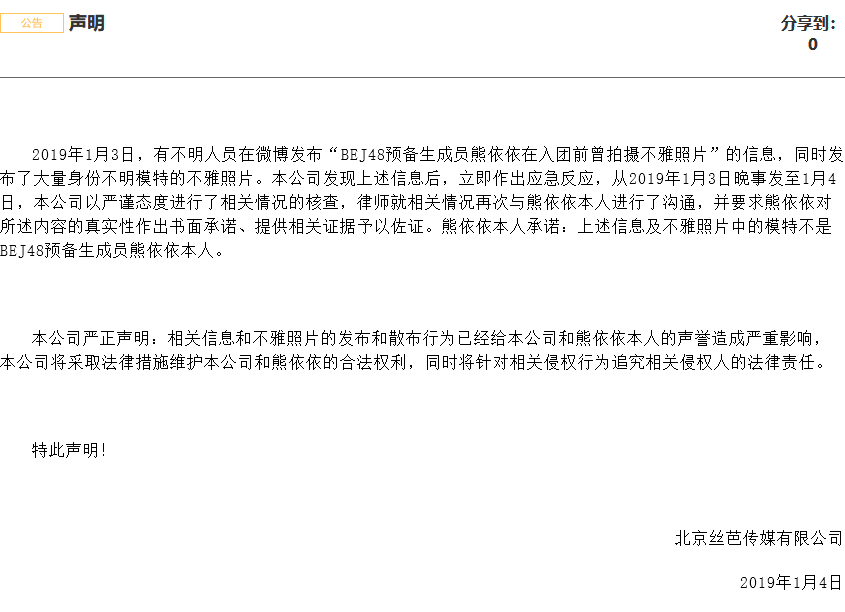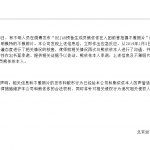 The company confirmed they have conducted an investigation and reached the conclusion that the person shown in the pictures being circulated was not in fact Xiong YiYi.
The company affirmed that they will take legal action to protect both their good name and Xiong YiYi's reputation.