Xiong SuJun, a 5th generation member of SNH48 and founding member of BEJ48, made a return to the stage on October 23rd, 2021 as she was officially welcomed in the CKG48 family in Chongqing.
Xiong SuJun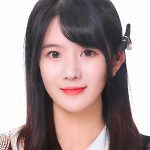 joined SNH48 in 2015 as a member of the now disbanded Team XII before eventually being transferred to Beijing to form the core of the new sister group BEJ48 in 2016. She eventually left the group in June 2020 during the period where STAR48 was letting go members who had indicated they would not be participating in the 7th General Elections (a mandatory event).
She is far from the first past member to make a return with the team in Chongqing. We hope she finds success in her new home.