August 30th, 2013. It is 19:00 (7pm) in Shanghai and SNH48 is offering its very first public performance at their new Xingmeng Theater!
The original 1st generation members offered 20 songs to the 340 fans who had managed to get tickets for the occasion.
Since then, the theater has seen 1372 stage performances and welcomed over 383K fans!
SNH48 announced a number of activities this year to celebrate the 5th anniversary.
5th Anniversary Live
A select group of SNH48 members accompanied by several members of BEJ48 and GNZ48 will be offering a special Live singing show on September 8th.


5th Anniversary Stage
But that's not enough! The following day all available members from teams SII, NII, HII, X, and FT will be at the theater for a special anniversary stage!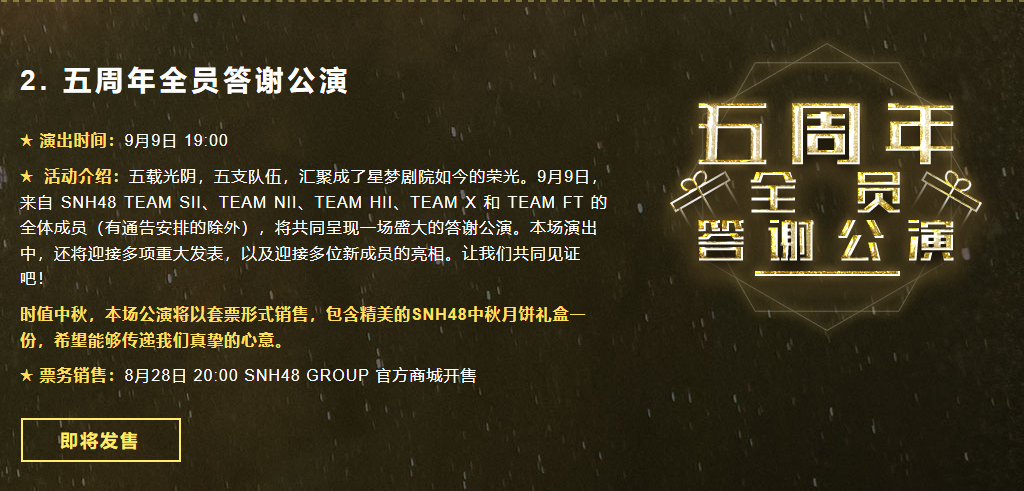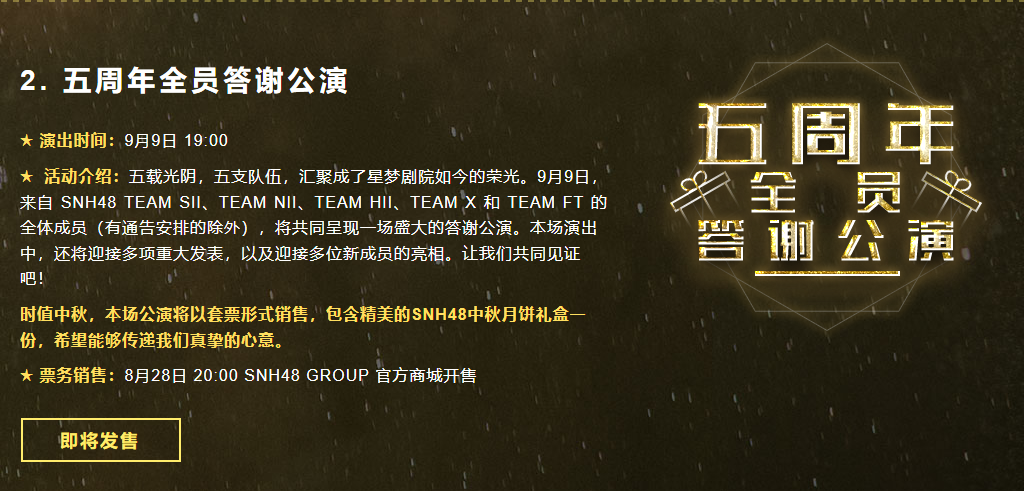 SNH48 will make several major announcements during this event including the reveal of several new members!
5th Anniversary Dinner
Another new activity this year is a special buffet dinner and performance that will be offered to fans on August 9th prior to the anniversary stage!

As you can see, SNH48 has a lot in store for us over the next few weeks and that's not forgetting the launch of the 1st EP for subunit BlueV, the September 7th debut showcase for BlueV and HO2, and the September 8th solo fan meet for Huang TingTing of Team NII!
Don't miss our coverage of all these great events!