"1998" was the birth year of GNZ48 trainee (she was demoted to that status due to a scandal) Xie LeiLei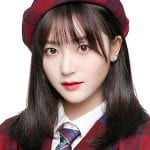 presented by CKG48 on May 29th, 2021.
Xie LeiLei gets a special stage due to her ranking in the Top16 during the SNH48 Group 7th General Elections but, the fact it is happening in Chongqing and remains very low key is a clear indication of how far she has fallen since that day.
"Exile" might seem like a strong word. However, CKG48 has evolved over the last two years into the place GNZ48 sends troublesome members to "reform" themselves or to keep them out of sight while memory of their problems fade.
The reasons for this are the relative proximity between the two cities and the fact CKG48 is essentially managed by GNZ48 since it was reborn in 2019.
You can watch the full birthday show for Xie LeiLei in the video at top of the page.