Six members of GNZ48 made an appearance on season 3 of the GuangdongTV game show "见多识广" ("Great Experience").
The team opened the show with a performance of the Team G stage song "FLY" (see video at top of the page). Xie FeiFei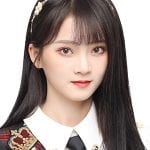 of Team Z then took center stage on the show as a participant.
Participating members (from left to right in the poster to the right): Lv ManFei (Team NIII), Ye ShuQi (Team G), Xie FeiFei (Team Z), Long YiRui (Team Z), Luo KeJia (Team G), Lin Zhi (Team G).