SNH48 gave a Christmas gift to fans on December 24th by making the official announcement that the group's 26th EP "青春之翼" ("Wings of Youth") would be released on December 28th!
The event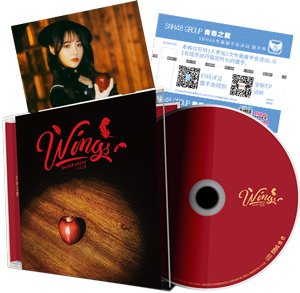 SNH48 will debut this new EP in a different way this year. The group has partnered with
the Tencent "WE" exhibition currently in Shanghai for a two day on site purchase opportunity complete with signing and photo sessions with members on December 28th and 29th.
The EP will then go on sale for general release.
The songs
With only two songs, this year's holiday entry by the SNH48 Group Top 16 should probably be classified as a mini-EP. The title track "Wings of Youth" is couple with "心愿" ("Wishes") which is the actual holiday themed title on the EP.
You can view the official web page for the 26th EP here.