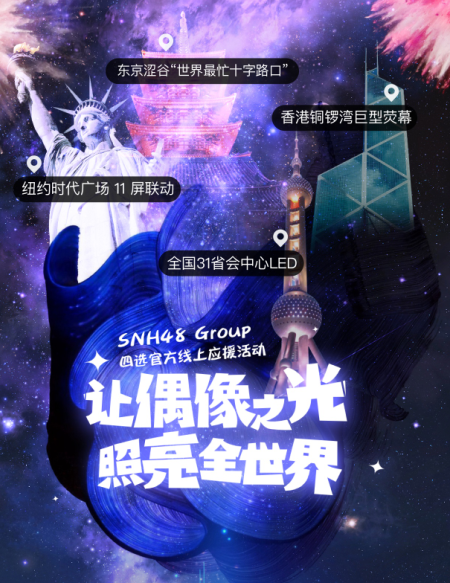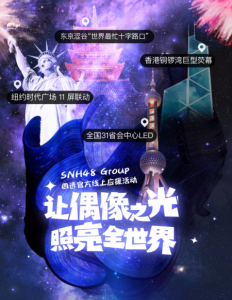 As we reported in this post from Jun 28th, STAR48 is running a new event this year as part of their promotion for the upcoming 4th General Election on July 29th.
From June 28th to July 20th, fans were invited to vote for the members they would want to see displayed in big screen promos in Tokyo, New York City, Shanghai, Hong Kong, Beijing, Guangzhou, and Shenyang.
On July 20th, STAR48 released a list of winners for each teams within SNH48 Group. Fans are invited to continue voting to determine the National and Provincial winners that will be promoted!
You can vote by downloading the iOS or Android apps available here.
Here are the winners of team votes.
SNH48: Mo Han (Team SII), Sun Rui (Team SII), Li YiTong (Team NII), Liu JiongRan (Team HII), Song XinRan (Team X), Yan JiaoJun (Team XII)
BEJ48: Sun Shan (Team B), Xu SiYang (Team E), Su YuShan (Team J)
GNZ48: Xie LeiLei (Team G), Zheng DanNi (Team NIII), Wang Yin (Team Z)
SHY48: Lai ZiXi (Team SIII), Zheng JieLi (Team HIII)