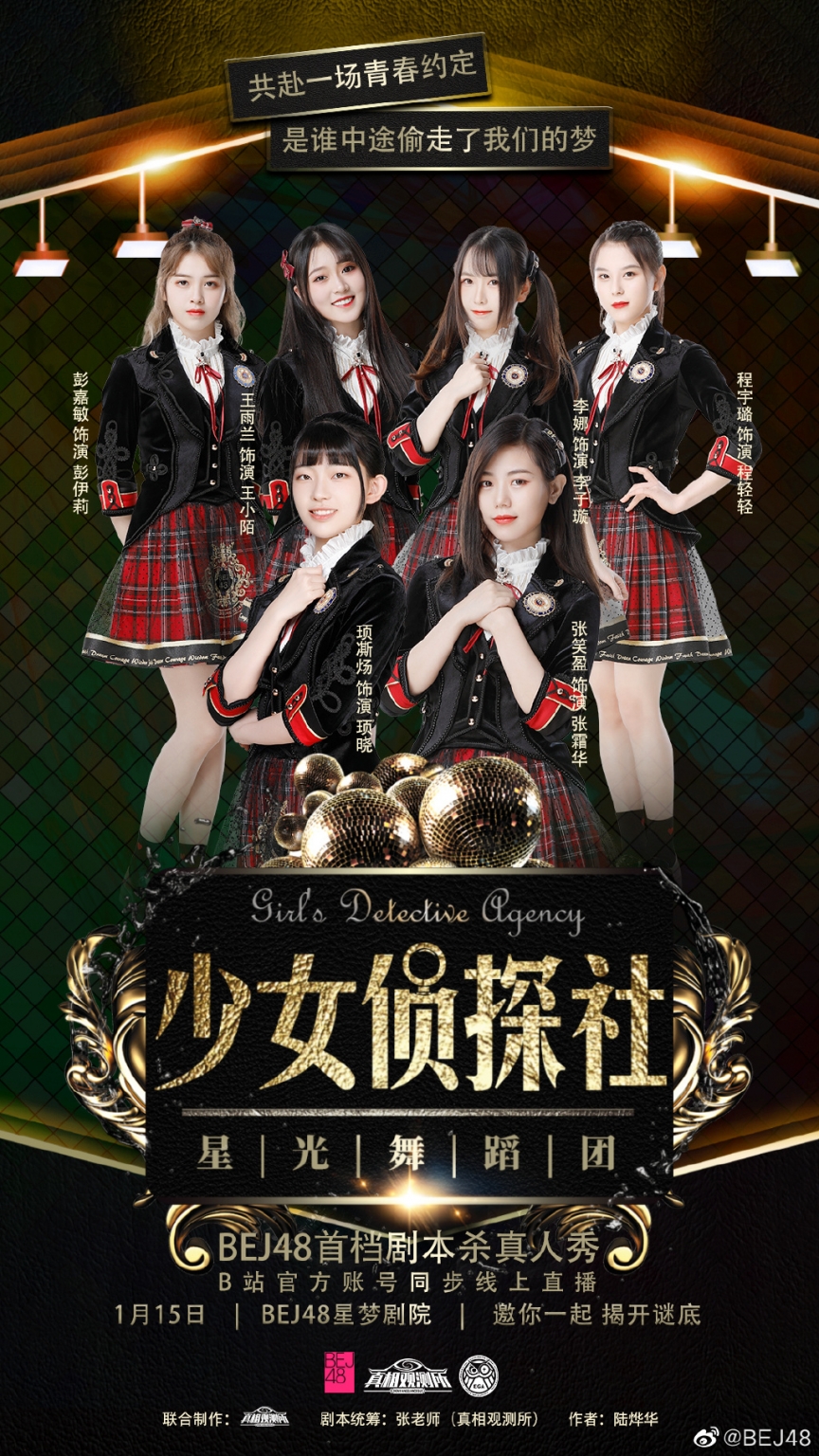 BEJ48 hosted a special Live "少女侦探社" ("Girls Detective Agency") game at their Xingmeng Theater on January 15th. Hosted by six members, the game featured clues that fans could find by purchasing special items at the BEJ48 store to try and solve the mystery.
The six participating members revealed pieces of the story behind the clues during the game with the final clue revealing the truth at the end. Who did it? Watch and see!
You can watch the outcome in the video at top of page.
Below were the participating members: