Our mailboxes, comment areas, and private messages have been filling up with questions since we indicated that several prominent members of SNH48 would probably not show up at all in this year's results.
We have also received a number of questions regarding the lack of election promotions as per year's past or the fact that, for the first time ever, it looks like the event will not be streamed on Tencent Live Music.
We believed that this 5 days mark to the 6th General Elections was a good time to look at the current situation.
Unhappy fan clubs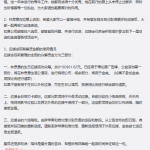 Contrary to some other groups in China and elsewhere, SNH48 member fan clubs hold considerable power within the idol ecosystem. The clubs organize year-long fundraising activities for the various voting events: Best50 Request Time, Fashion Show, General Elections,…
The clubs are not officially associated or controlled by STAR48 which means they decide how the funds they gather get spent. This has led to sad scenarios like club presidents running away with funds or funds not always being wisely spent.
Back in 2015, after former member Zhao JiaMin decided not to participate in the election, the fan club decided to use the money instead to buy ads in her home town for her birthday.
Suffice it to say that did not sit well with STAR48… who should have learned a lesson from it… and did not.
Fast forward to 2019 and we now have fan clubs for 5 dominant members (including 4 of the Top 7) which decided not to participate in the election this year. This means the members are still going to be there but without the concerted vote buying of their big fan clubs. Without that, their chances of getting anywhere near the 48 seats on individual votes alone are difficult.
The fan clubs are sending a message to STAR48 that they are not satisfied with how it has managed their idol considering how much money has been invested in them last year and their ranking during the 2018 elections.
Loss of revenue
Fan clubs had been complaining for some time but they felt management was not listening and, so, decided to hit them where it hurt: in the pocket book.
Clubs for Huang TingTing, Feng XinDuo, Lu Ting (ranked 2nd to 4th in 2018), Zhao Yue (ranked 6th), and Lin SiYi (ranked 10th) have all decided to pull out of the 2019 election.
This represents a HUGE amount of lost revenue for STAR48 considering how high several of these members were in the rankings. Recent reports have indicated that revenue at the 2nd preliminary results stage were around 43% behind the same period in 2018.
This is not enough to seriously hurt STAR48 long term but it does make running this particular event more of a challenge.
Saving face and cutting costs
Obviously this has been brewing for some time which gave STAR48 the chance to try and mitigate the impact on the event.
This resulted in the sudden change to the voting rules with 10 votes now being given for every EP sold. The clear purpose was to prevent the final number of votes from dropping as that is what will stand out on the night of the election.
STAR48 also started cutting corners. Gone are the expensive billboards throughout Chinese cities, or the fancy ads on buses and subways from the past. There is also no indication that they will have a special guest star this year or, more significant, that the event will be streamed anywhere other than Migu Music.
Editor's Note: SNH48 announced on July 24th that famed Japanese violinist Ayasa would be the guest performer at this year's election.
What will come out of it?
The fan clubs are sending a message with their money: take care of our idols or we will starve you for cash.
Some fear that their popular idols will now get even less visibility if they aren't even in the Top 48 anymore. Others say it is worth it since most of them will be graduating soon and that this is for other girls coming up.
There is also the risk that STAR48 might decide to control fan clubs in some way which was attempted after the previously mentionned Zhao JiaMin event.
Let's hope both sides come to a working compromise in the future.