"Zerlina小行星" was the them of the special birthday stage presented on June 12th for Wang XiaoJia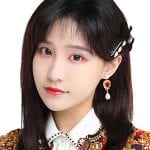 of SNH48 Team X at the Xingmeng Theater in Shanghai. She had earned this special stage for ranking within the Top16 during the 7th General Elections in 2020.
Watch the full stage at top of the page.