Wang MengZhu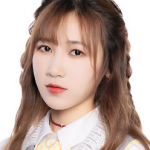 of CKG48 was flying solo on August 4th as she acted as celebrity guest at an anime festival in Chongqing.
She acted as judge during one of the competitions and gave away an award before being interviewed on stage (see video at top of page).
This is an event CKG48 has attended before but, due to the 7th general elections being so close, only one member was sent as representative this year.