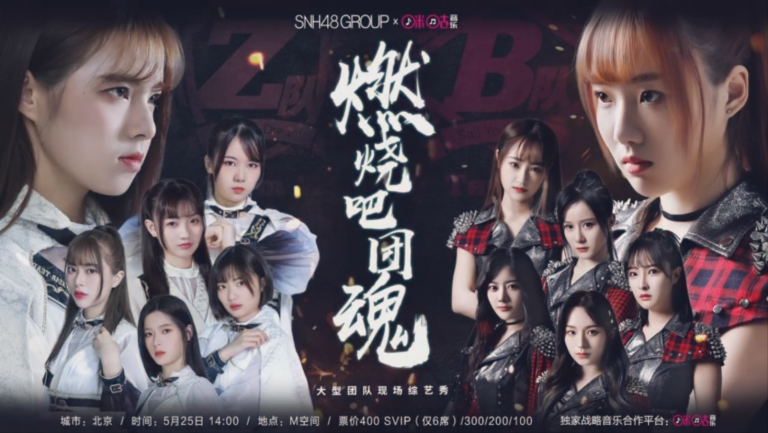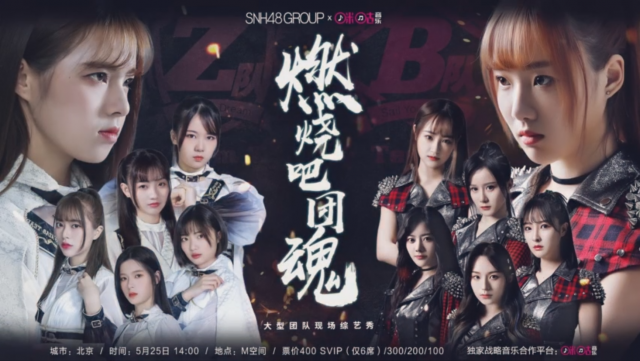 The city of Beijing played host to the 3rd stop of the Migu Music x SNH48 Group Tour in China and Team Competition on May 25th as BEJ48 Team B and GNZ48 Team Z went head to head.
As in previous shows, the large crowd of fans in attendance was offered a variety of perfomances ranging from team songs to units passing by various covers of non-SNH48 songs. Fans onsite were asked to vote for the team that presented the best overall show.
The votes were cast and Team B came out as the victor of the match earning 100K points to be added to their total that will determine which of 3 teams will make it to the grand final (3 out of 5 winning teams make it to the final based on points).
You can watch the full show from the video below.
Congratulations!