To the great dissapointment of fans, SNH48 had to announce on October 10th that the scheduled "Plan Salvation" tour in Tokyo (Japan) had to be cancelled at the last minute.
Super typhoon Hagibis on the way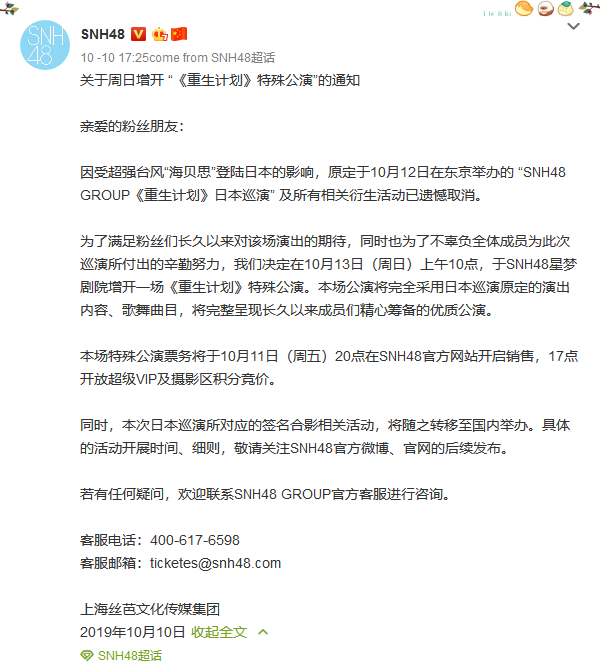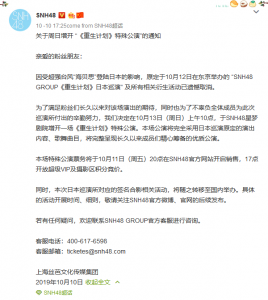 The cause was the expected arrival in the Tokyo area of the super typhoon Hagibis (equivalent to a category 5 hurricane in the Atlantic) on October 12th.
Venues, transit, and services are all already planning to be shutdown with residents advised to stay home making it impossible to run the fan meet and stage as intended.
Stage to be performed in Shanghai
Considering the amount of effort put together by members to learn and record Japanese version of songs and special performances for this stage over the last few months, it was decided that it would still be performed but at the Xingmeng Theater on Sunday October 13th.
Considering that venues are usually booked months in advance, the upcoming 6th Best50 Request Time Concert, and expected graduation of many 1st generation members, it is unknown if this stage in Tokyo will be rescheduled.