The weekend of September 4th and 5th saw the SNH48 Xingmeng Theater welcome two of its Honoured Graduates back for special birthday performances. This is something that STAR48 offers to graduates who are still signed under the agency (Xu JiaQi, Mo Han, Qian BeiTing, Wu ZheHan, Dai Meng, and Zhang YuGe).
These birthday shows have recently been paired with the release of original solo singles (the first for many of the graduates). The two that were presented this week were for Zhang YuGe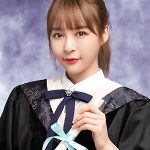 (Tako) of SEN7ES and Wu ZheHan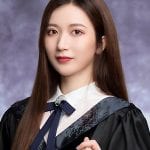 (Renren). You can find the full shows in the videos below as well as photos of the events.
"Timing"
Tako was the first to welcome fans on September 4th with her birthday even titled "Timing" which included participation by fellow 1st generation alumni Mo Han (Momo) and Wu ZheHan (Renren) as well as video greetings from Chen Si, Dai Meng, Qian BeiTing, Chen GuanHui, Sun Rui, Li YuQi, Qiu XinYi, and others.
"Same Me. Different Me"
Renren followed on September 5th with guests from all the various teams as well as former members of the subunit "DeMOON" like Zhang QiongYu of GNZ48 Team G. Other included fellow graduates Mo Han, Zhang YuGe, and Qian BeiTing with, on video, Chen Si, Chen GuanHui, Qiu XinYi, and Li YuQi.