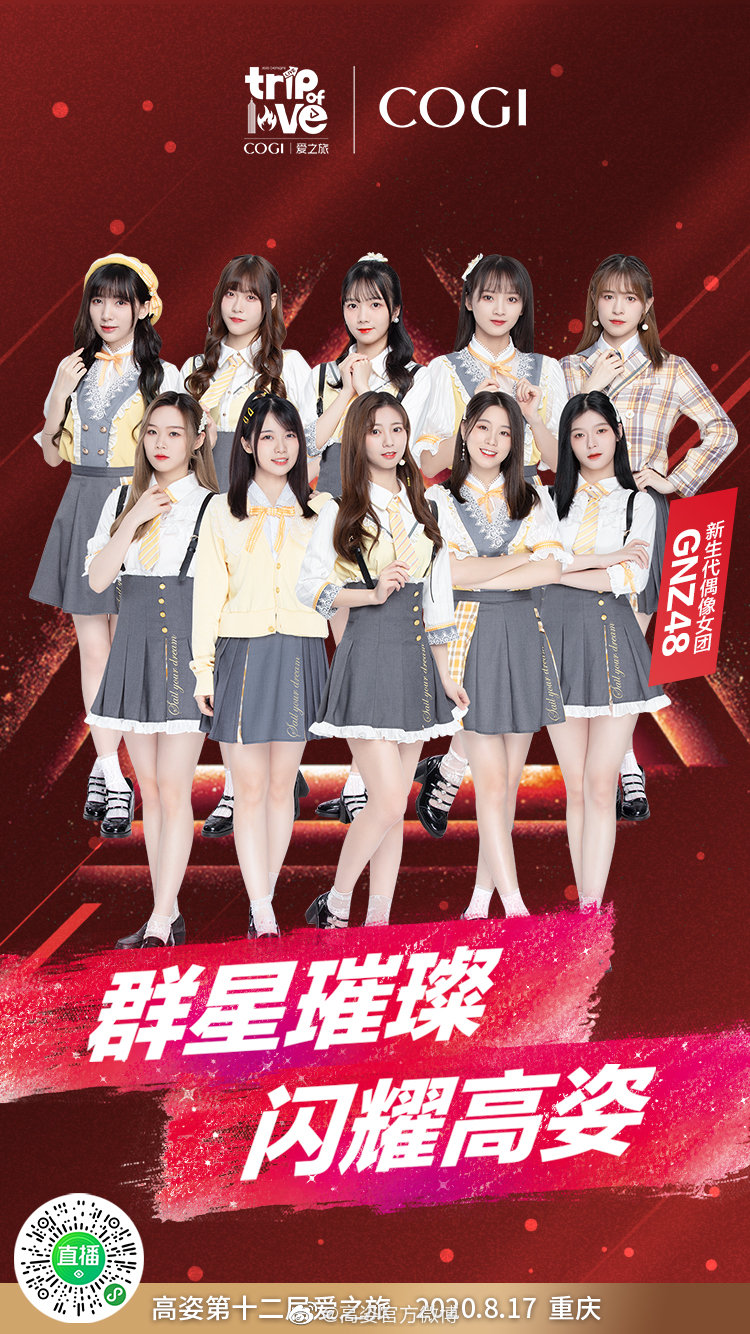 The lights and sounds of the SNH48 Group 7th General Elections were barely a thing of the past before members started flying in every direction again to return to filming dramas or perform in shows of all kinds.
The first to kick things off were members of GNZ48 who were some of the guest performers at the 12th annual "Trip of Love" event by cosmetics brand "COGI高姿".
The group opened the show with the song "少女革命" (top of page) and then returned later for their own songs "不良示范" and "新航路" (below).
Participating members: Huang ChuYin (Team G), Fu BingBing (Team G), Wang JiongYi (Team Z), Long YiRui (Team Z), Lin Zhi (Team G), Wu YuFei (Team NIII), Xie FeiFei (Team Z), Wang ZiXin (Team Z), Yang KeLu (Team Z), and Xu HuiLing (Team G).