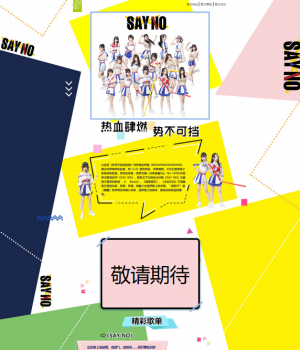 GNZ48 has officially launched the web page promoting their upcoming "Say No" EP and MV on September 4th.
The page includes the list of the songs that will be included in the EP as well as some information on the upcoming associated MV (usually released soon after the EP).
The EP will have 2 versions.
Keep watching for regular updates!