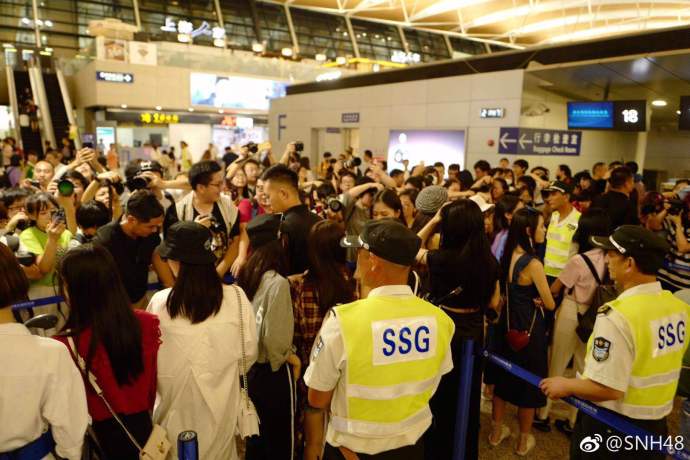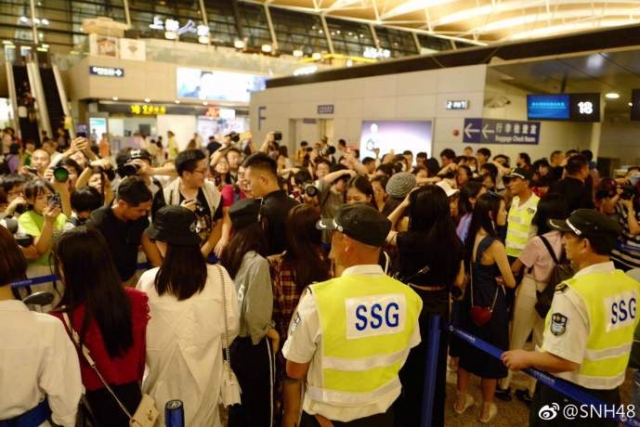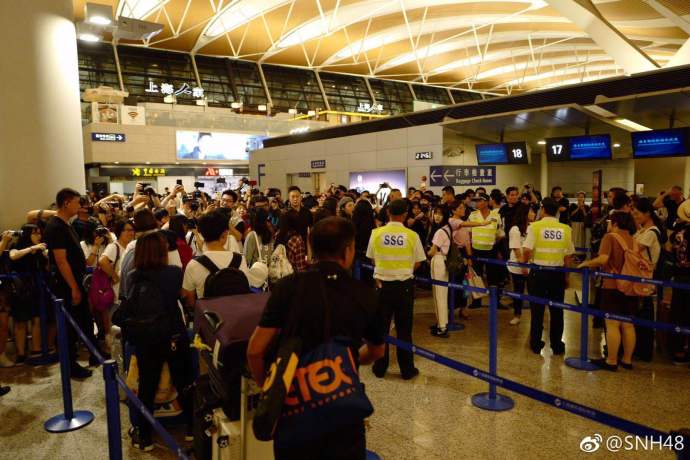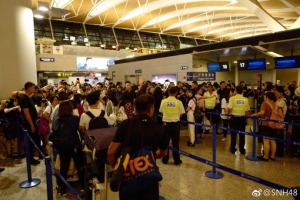 As had been previously indicated, the Top16 members of the 5th General Elections were at the Shanghai airport today on their way to Europe through Dubai for the filming of their election MV!
They are heading to Europe once again to film in the Balkan country of CroatiaCroatia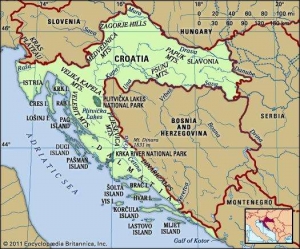 Croatia is an Eastern European country with a long coastline on the Adriatic Sea. Encompassing more than a thousand islands, it"s also crossed by the Dinaric Alps. Its inland capital, Zagreb, is distinguished by its medieval Gornji Grad (Upper Town) and diverse museums. The major coastal city Dubrovnik has massive 16th-century walls encircling an Old Town with Gothic and Renaissance buildings. Source: Wikipedia.
Their first stop will be the capital Zagreb and we should start receiving photos and videos relatively quickly giving us a good idea of their filming locales.
Fans of course showed up in large numbers to wish them good luck.
Ju JingYi shows up
One person who made an unexpected appearance with the group at the airport was graduated member Ju JingYi (now a solo artist under STAR48). See fancam below.
This led fans to speculate that she may be making a cameo in this year's MV or she may be going to film some individual project in parallel with SNH48 Group members.
Stay tuned for regular updates!