EDITOR'S NOTE: The video for this performance from the ChongQingTV official Youtube channel has been restricted to only play from that channel. Click on "Watch this video on Youtube" above to watch the performance by SNH48 Group.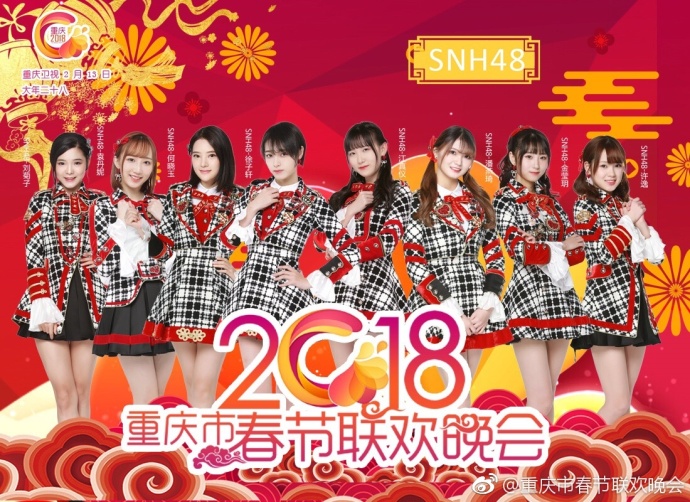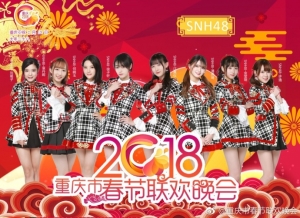 For the first time, representatives of all five sister groups of #SNH48 Group have performed together on a single television show (other than their own.)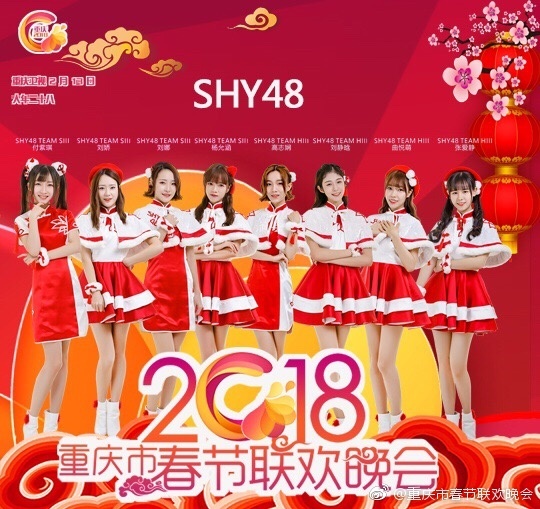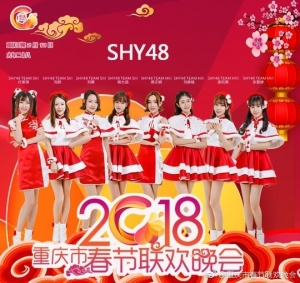 ChongQingTV aired its Spring Festival Gala on February 13th and the show included performances by SNH48, BEJ48, GNZ48, SHY48, CKG48, and a solo by Li YiTong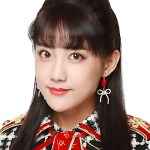 of SNH48 Team HII.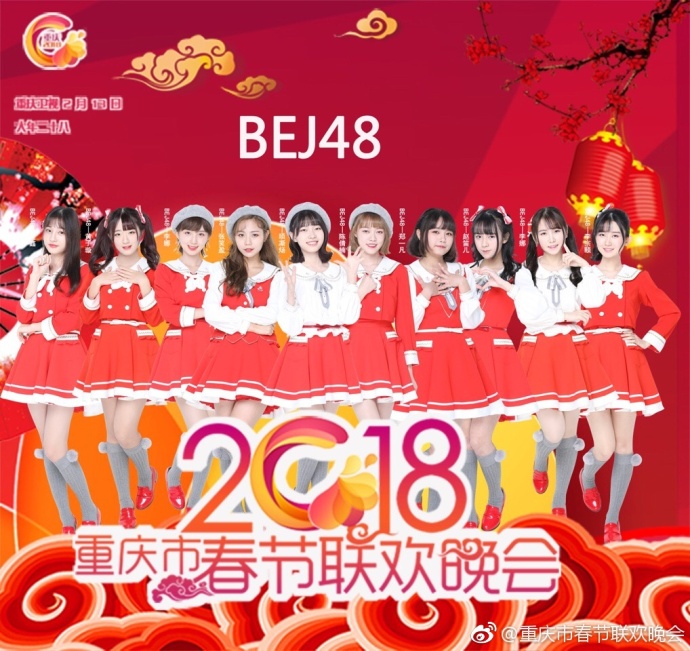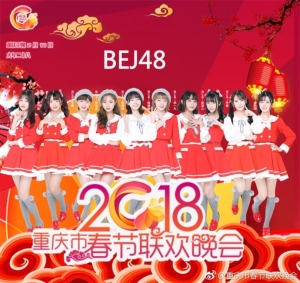 The main reason for this group performance was to help promote CKG48 which debuted in 2017 and is still slowly building its reputation in the city.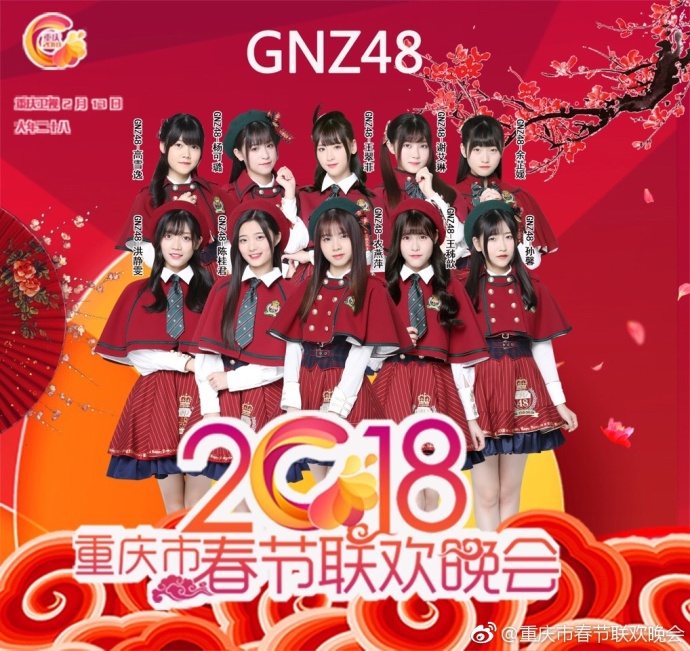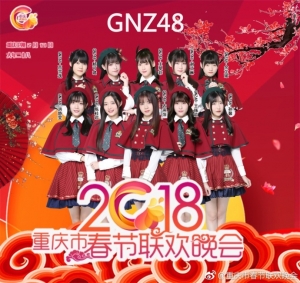 The SNH48 Group action started from the very beginning of the show with the GNZ48 song "Xinnian Hao" ("新年好") from their 2nd EP "Boom! Boom! Boom!" being used as the opening theme.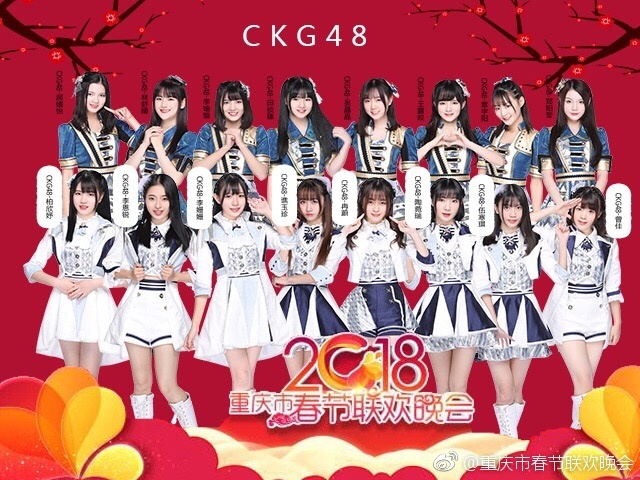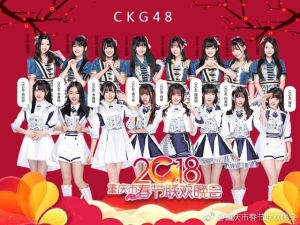 This was followed, in succession, by performances by SNH48, SHY48, BEJ48, and CKG48.
You can watch the full gala from the official ChongQingTV youtube channel at top of page.