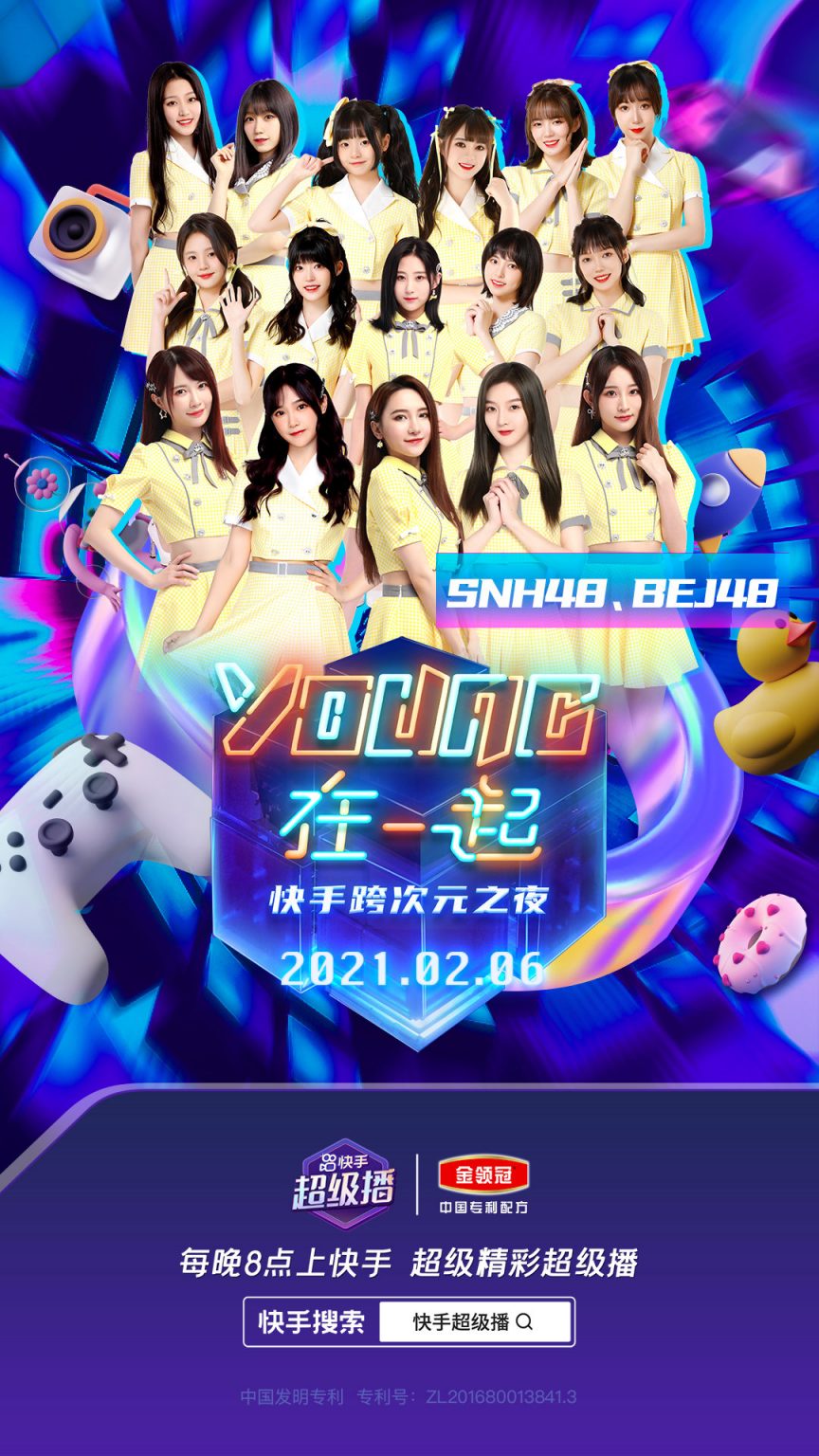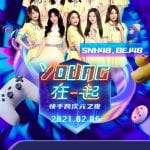 A mix of members from SNH48 and BEJ48 appeared to perform the song "新年这一刻" ("Happy Wonder World") during the "YOUNG在一起吧" Spring Festival (Chinese New Year) event on the "Kuaishou" video sharing platform this February 6th (previously recorded).
This was previously recorded like most Spring Festival shows/galas (even worse with the pandemic making many cloud-only events) and included the following members.
From SNH48 Team NII: Zhang YuXin, Su ShanShan, Lu Ting, Qing YuWen, Jing YingYue, and Zhou ShiYu.
From BEJ48: Huang XuanQi, Chen ZhenZhen, Fan LuYuan, Hu XueYing, Huang YiCi, Huang YanFei, Tang ChenWei, Zhang ChenYi, and Liu YiFei.