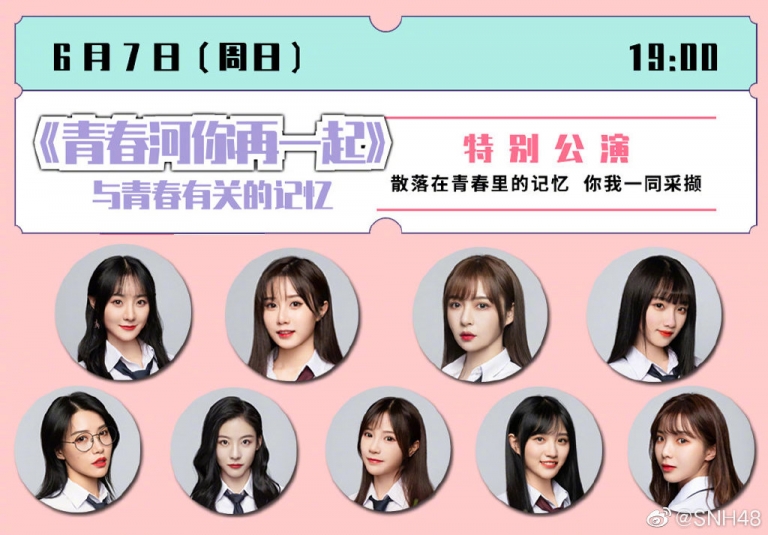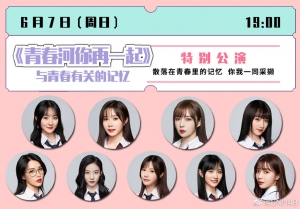 Nine members of SNH48 Group who participated in the IQIYI survival show "Youth With You 2" which ended last month celebrated their official return to the SNH48 stage as the presented a special "青春河你再一起" ("Together Again") performance (at top of page) on June 7th as part of the return of the public to the Xingmeng Theater in Shanghai.
The nine members were (from top left to right in the picture to the right): Mo Han (Team SII), Duan YiXuan (BEJ48 Team B), Zhang YuGe (Team SII), Song XinRan (Team X), Dai Meng (Team SII), Sun Rui (Team SII), Su ShanShan (BEJ48 Team E), Fei QinYuan (Team HII), and Xu YangYuZhuo (Team HII).
This very special stage was a way for the team to say thank you to all the fans who supported them since February. Even Xu JiaQi (Kiki), now part of THE9 and thus unable to perform, appeared via a recorded video to thank her fans (below).
Below are photos from the show.