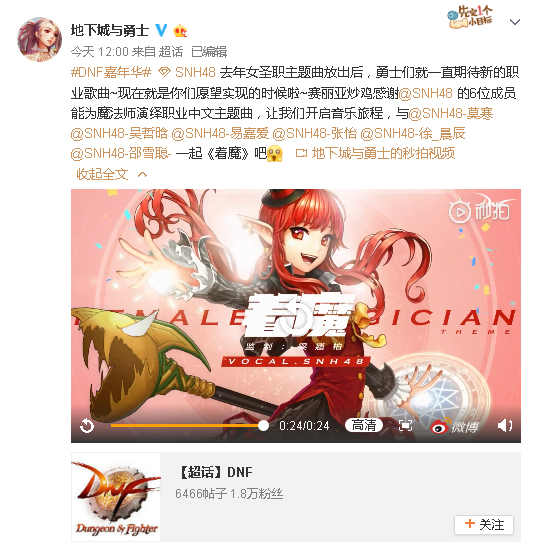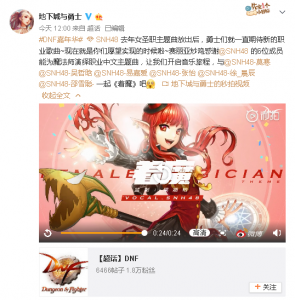 Tencent Games released on November 15th the new theme song to an update for its popular "地下城与勇士" (DNF) online game which is the Chinese version of a South Korean game titled "Dungeon Fighter OnlineDungeon Fighter OnlineMultiplayer PC beat "em up video game developed and published by Neople, a South Korean subsidiary of Nexon, and originally published by Hangame. The game was originally released in Korea as Dungeon & Fighter (던전앤파이터) and in Japan as Arad Senki (アラド戦記 Arado Senki, lit. War Records of Arad). Source: Wikipedia".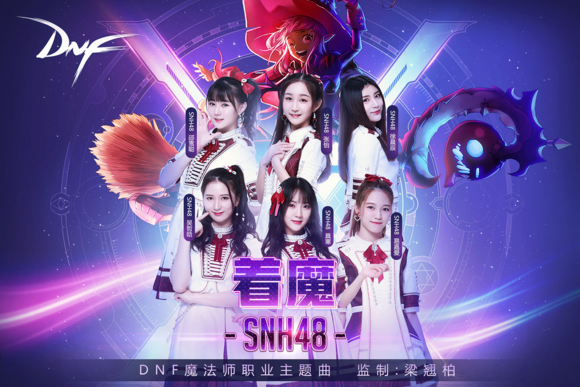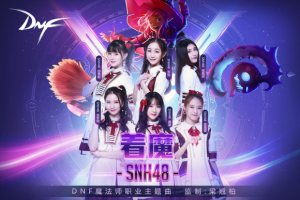 Titled "着魔", the theme song is performed by six members of SNH48. Participating members (right) are: Mo Han (Team SII), Yi JiaAi (Team NII), Wu ZheHan (Team SII), Xu ChenChen (Team SII), Zhang Yi (Team NII), and Shao XueCong (Team SII).
Listen to the full audio at top of page.