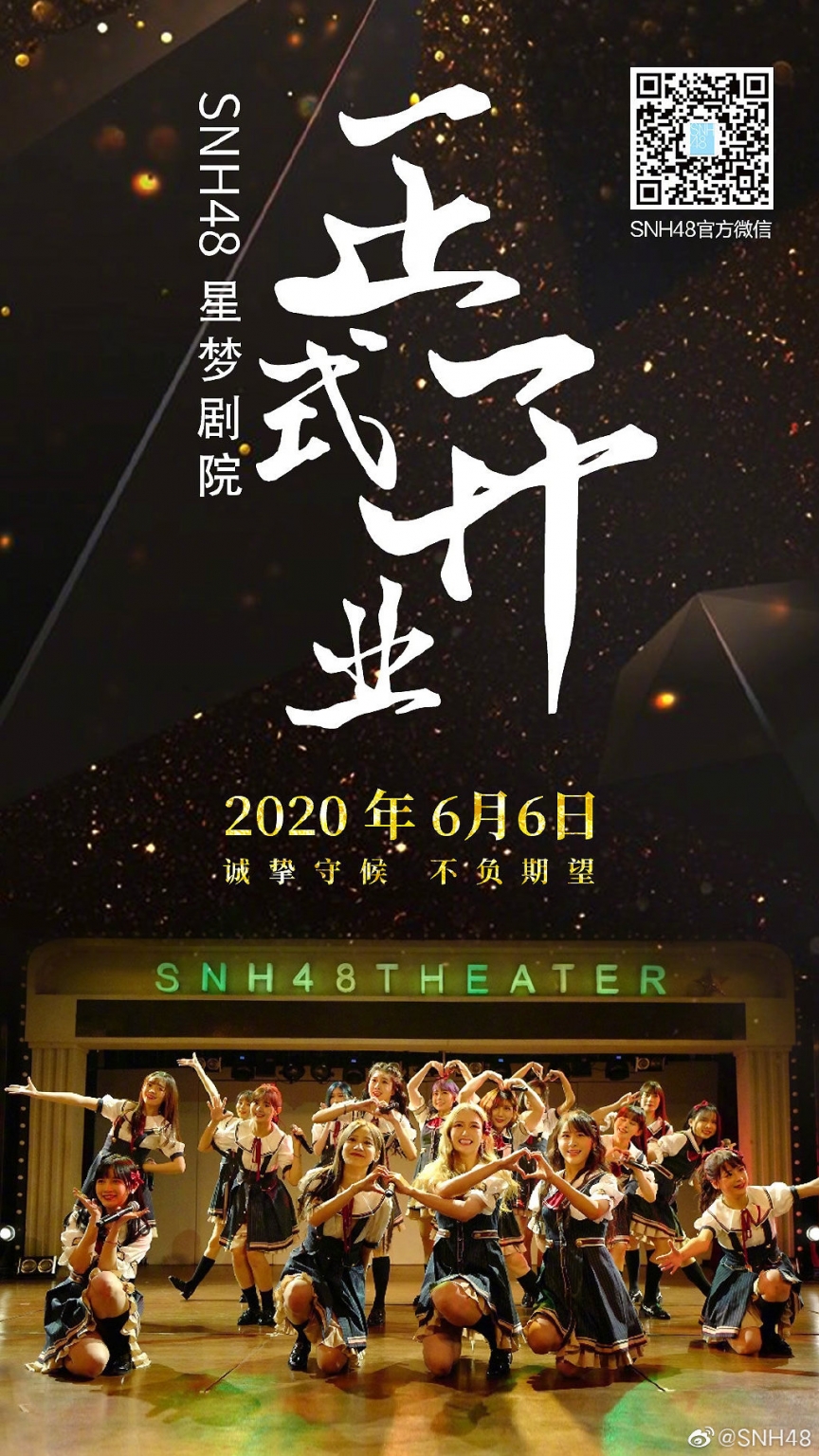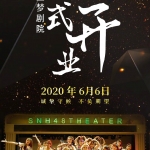 After a false start in May (as we reported here), the SNH48 Xingmeng Theater in Shanghai is finally set to reopen for public performances on June 6th!
The delay was caused by the constantly changing landscape of the Covid-19 virus and the need to ensure that public venues are safe as far of government authorities are concerned.
It has been over 130 days since the theater closed because of the pandemic.
Below is the video released in May to promote the reopening.
The shows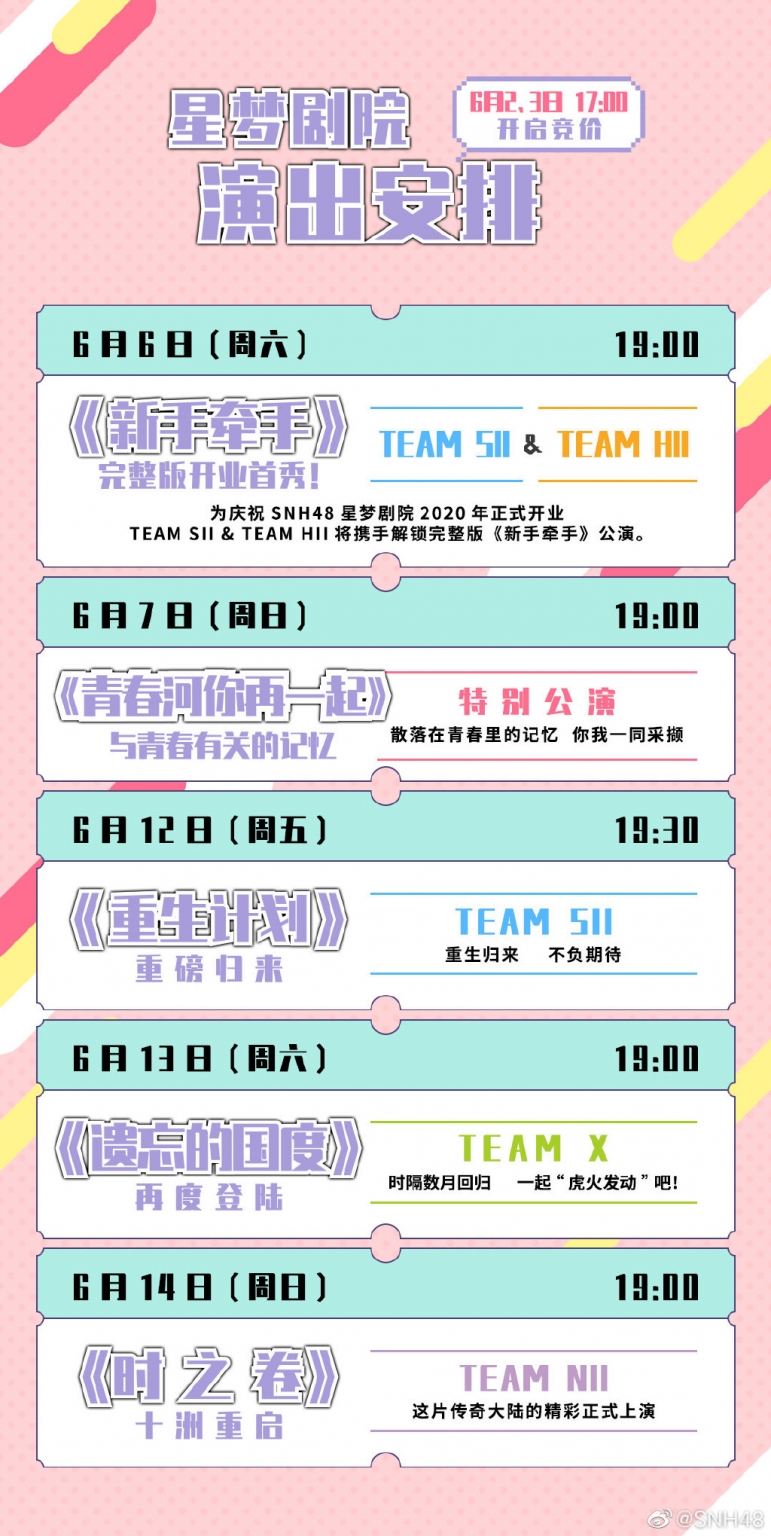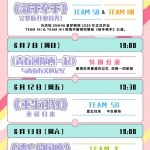 The theater shows may be returning but it will not be a full return to the normal schedule. Afternoon shows, Wednesday evening shows, and Thursday evening shows are not being planned for now. This means we will have evening shows only from Friday to Sunday (3 shows instead of the normal 7).
You can see the schedule for the first two weekends to the right. With many members still tied up with various survival shows ("Youth With You 2", "CHUANG 2020", and "We Are Blazing"), some teams will be unable to offer a full complement.
Social distancing rules will be applied to all shows with only half the available seats being sold. Standing room tickets (right in front of the stage) are also not being sold for the time being to provide distancing between the public and the members.