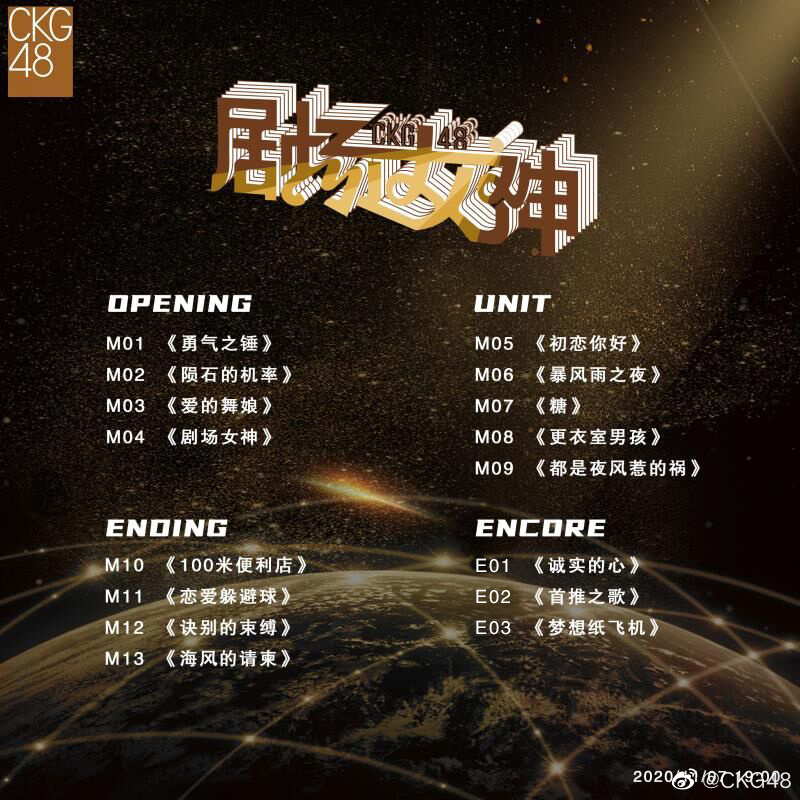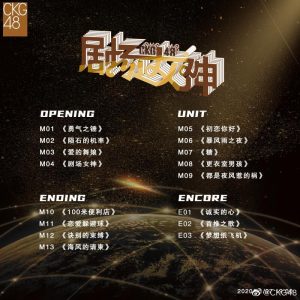 CKG48 had recently asked fans to vote on which of two stage revivals it should premiere now that they have retired "Miss Camellia" which had served them well since their return from disbandment in April 2019.
Fans cast their votes and selected a revival of "剧场女神" ("Theater Goddess"). This was the first stage ever performed by SNH48 Team NII after its formation in 2013.
CKG48 realized that wish on November 7th, 2020 as it premiered "Theater Goddess" at their venue in Chongqing. You can watch that show at top of the page.
Below is the original performance of that stage by Team NII.