The 5 active members of the SNH48 subunit SEN7ES were in the city of ChangshaChangshaThe capital of Hunan province, this city has a history dating back to the Zhou dynasty (1046 to 256 B.C.) Today it is known for its rare collection of excavated Western Han dynasty tombs, known as the Mawangdui. Source: Google on December 26th and 27th to meet with fans and present the last official stop in their "The Shadows" 2020 tour.
Things started on the 26th with a fan meet and followed on the 27th by the tour concert itself which was once again hosted by Chen QianNan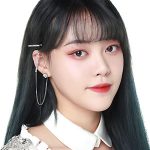 of SNH48 Team NII. As in previous stops, the members performed songs from their summer EP as well as performed dance/song covers for the pleasure of fans. Below is Kong XiaoYin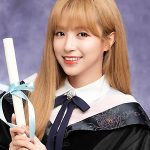 (Bee) performing with the song "HONEY".
Into 2021
SNH48 released a video featuring the tour, but also taking the opportunity to highlight the fact that this was not the last for the subunit as plans are already on the way for their 4th anniversary in early 2021 including an encore tour stop in Chongqing and several other events including solo singles to be released for the members, a 6th EP going into production, and a 4th-anniversary concert. Stay tuned for details!
You can watch that promo video at top of the page.