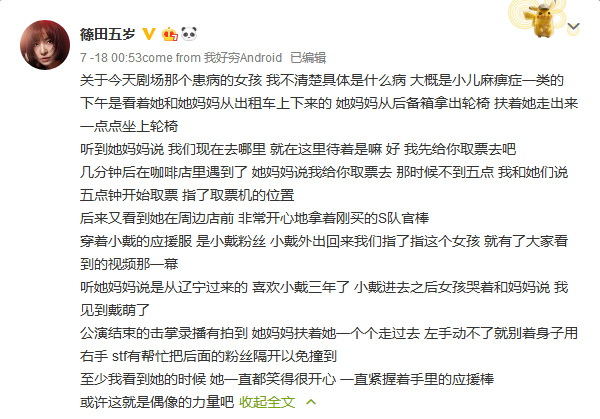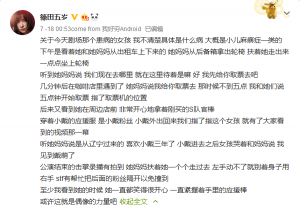 It is often said that we live in a superficial world where people only think of themselves but, from time to time, we see stories of everyday heroes stepping up to save lives or just people doing little things that make other's life special.
We saw such a moment last week in Shanghai as an SNH48 fan with cerebral palsy made the long trip from Liaoning Province with her mother all for the purpose of finally seeing her idol (Dai Meng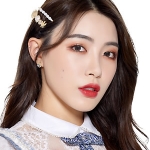 of Team SII) at the Xingmeng Theater.
Later on, as Dai Meng was departing the theater, fans pointed out the girl to her and she stopped to say a few word making her day all that much special (see fancam at top of page).
Fans onsite reported (see image) that, following the event, the girl cried for joy to her mother talking about how she had met Dai Meng… all the while holding on tight to her Team SII stick.
"Perhaps that is the power of idols."