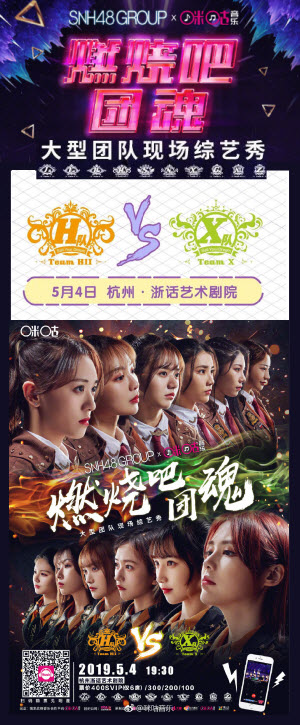 The SNH48 Group x Migu Music Tour in China and Team Competition is underway!
On March 3rd, both BEJ48 Team J and GNZ48 Team NIII were the first to participate in the draft to determine what concert they will compete into. Team J landed in group 5 while Team NIII landed in group 2.
Each group represents a Migu Music concert in a Chinese city with fans onsite and online voting for which team performs the best. The 3 teams with the most votes from the winning teams of the 5 groups will then move on to a final in a 6th city. Finally, the grand winner will get to perform on their own in a final city at the end of the competition.
The 7 cities selected for the tour are: Hangzhou, Guangzhou, Shanghai, Beijing, Shenzhen, Tianjin, and Chengdu.
Keep watching for regular updates!
Watch teams learn what group they will be in below.