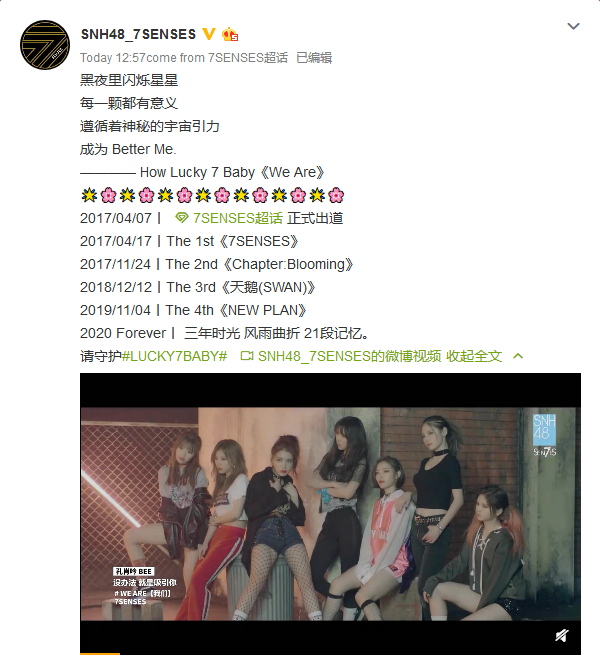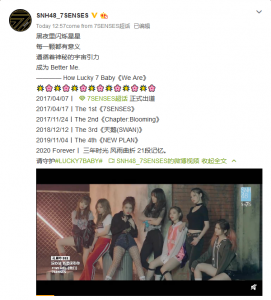 SNH48 did two things on January 3rd: it released a new MV and song for the subunit SEN7ES and unofficially announced its end.
Formed in 2017, the subunit made out of Zhang YuGe (Tako), Dai Meng (Diamond), Xu YangYuZhuo (Eliwa), Xu XiaQi (Kiki), Chan Lin (Lynn), Kong XiaoYin (Bee), and Zhao Yue (Akira) has released a total of 4 EPs since it's debut beginning with "7SENSES" (2017) followed by "Chapter: Blooming" (2017), "SWAN" (2018), and "NEW PLAN" (2019).
The MV
Released on January 3rd, 2020, the MV "WE ARE/我们" is essentially a montage of images from past MVs, shows, and documentaries on the group giving it a very "down memory lane" kind of feel.
Watch the MV at top of page.
The end?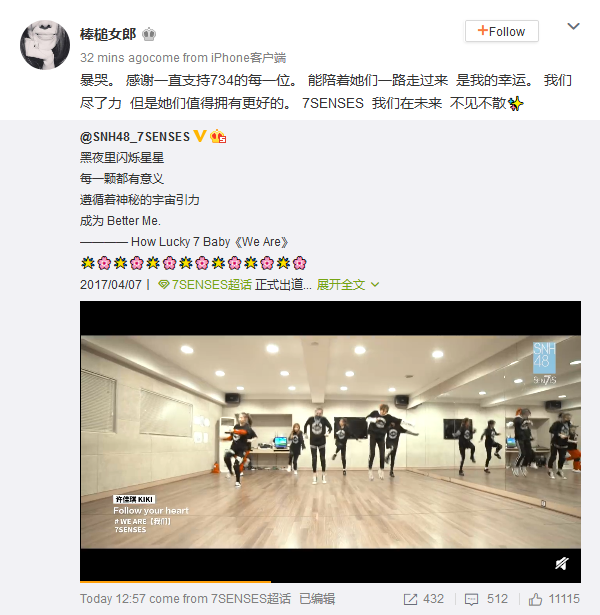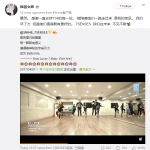 Fans had long expected "NEW PLAN" to be the final one for the subunit as 4 out of the 7 members (Zhang YuGe, Dai Meng, Kong XiaoYin, and Xu JiaQi) arriving at the end of their contracts with SNH48 and going to graduate it was increasingly unlikely they would have time to do anything else.
The confirmation that most of the members of the team would be participating in a couple of idol shows over the coming months just made it more certain.
The SNH48 dance teacher, often seen in various videos, and also working with SEN7ES posted on her weibo account a message confirming that this was the end with these words: "Thanks to everyone who has supported 734. It was my luck to accompany them along the way. We tried our best but they deserve better. 7SENSES We will see you in the future."