Bittersweet moment at the Xingmeng Theater on September 20th as was celebrated the birthday/graduation stage for two members who have become inseperable in the minds of fans: Chen GuanHui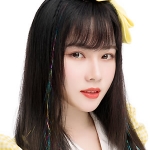 and Chen Si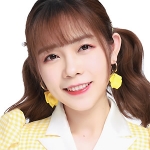 of Team SII (both of the 1st generation). They also happen, through the luck of the alphabet, to be members 0001 and 0002 of SNH48.
Nothing symbolizes that relationship better than one of the best remembered Team SII unit songs: "下一站是你" from the "Heart Journey" original stage.
Many fans have noted that watching the recent graduation stages felt like watching the "old" Team SII again. That is no doubt the result of the members just having fun as they countdown to their final stage together at the theater on October 3rd.
The stage on September 20th went a little further than that. Watching the members perform and have fun (watch the entire stage at top of page), you got the feeling that this was a family in its own strange way.
Their solo PVs
Like all 1st generation members this month, both Chen Si and Chen GuanHui recorded their own solo PVs with brief personal messages at the beginning and those reflect very well their respective personalities. You can watch them below.