Tencent was presenting its annual video awards on December 20th in Shanghai. This is unofficially known as the "Tencent for Tencent" awards show as the company essentially rewards its own artists and dramas with a few exceptions.
The "consolation prize" for other non-Tencent groups/artists is to be invited to the pre-show special hosted by Tencent's Doki and this is where this year SNH48 Group presented performances by GNZ48 and Mo Han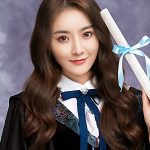 of AW9 (Honoured Graduate).
Mo Han sang her recently released solo single "Walking in the Rain" while GNZ48 offered two songs including "Do you want to dance?" which was part of the Tencent show "We Are Blazing" earlier this year.
You can watch Momo's performance at top of the page and the one by GNZ48 below.