We knew SNH48 had been quietly preparing the members of its 16th generation for several months now with them having been seen at the Xingmeng Theater on a few occasions but, on September 9th, it was Team X that had the previledge to officially welcome the first ones on stage!
Team X introduced two 16th gen trainees who will be performing with them for the time being as part of their evaluation to gain full member status.
The two members are Xiong ZiYi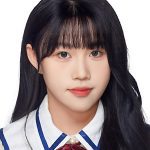 who originates from Jiangsu Province and Wang YiLiu
who comes from the capital of Beijing.
You can watch their intros in the video at top of page.