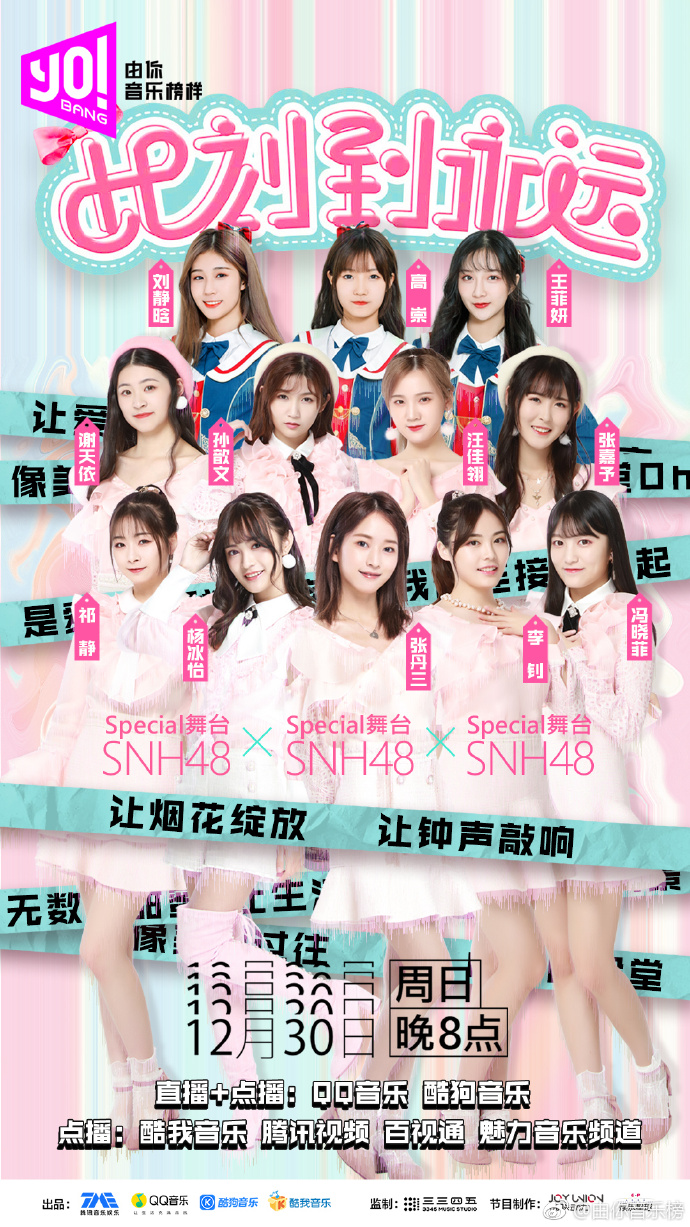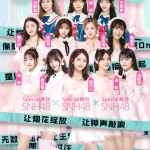 SNH48 Team X were guests of the Tencent music show "Yo!Bang" on December 30th where they performed the new holiday song "此刻到永远" ("Now and Forever") for the first time.
The team was already in Beijing (where this show is recorded) for the BeijingTV New Year's Eve show on December 31st.
For the occasion, Team X was joined by the three members of SHY48 (see members on poster on the right) who have been performing with them for the last few weeks and are expected to be transferred to the team during the Team Shuffle on January 19th.
Ju JingYi (SNH48 Hall of Famer and STAR48 solo artist) was also a guest of the same show.
You can watch the team's performance at top of page.