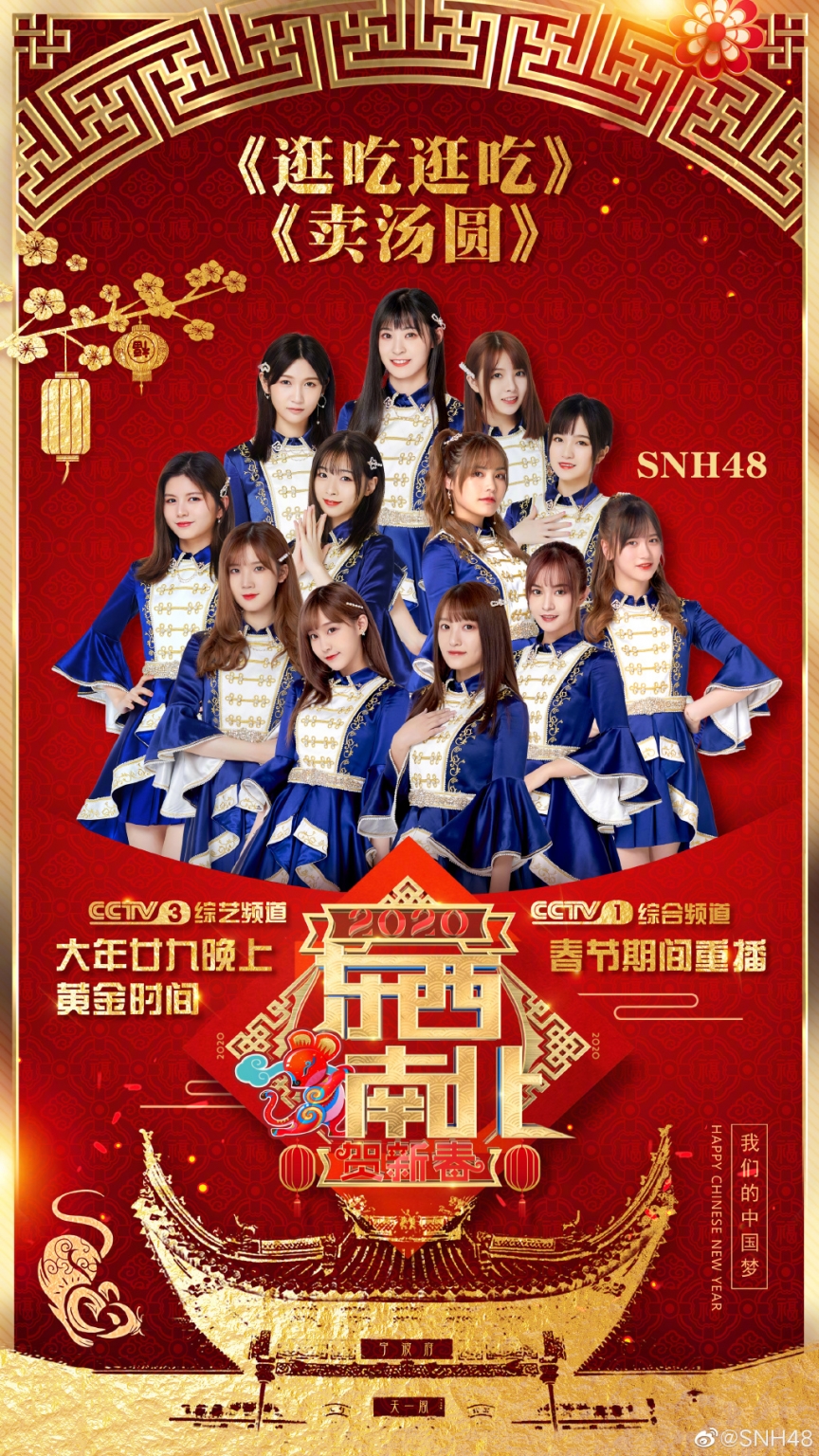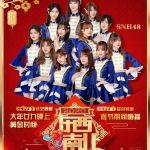 CCTV3 (Arts channel) presented its official Spring Festival special on January 23rd titled "2020东西南北贺新春" ("2020 East, West, North, and South") which was a celebration of foods and tastes from four different parts of China.
Members of SNH48 Team X were some of the performers representing the "East" and participated in two segments of the show (at top and bottom of page). This show will also broadcasted on the main CCTV1 network during the Spring Festival holiday.
Participating members are shown in the poster on the right.