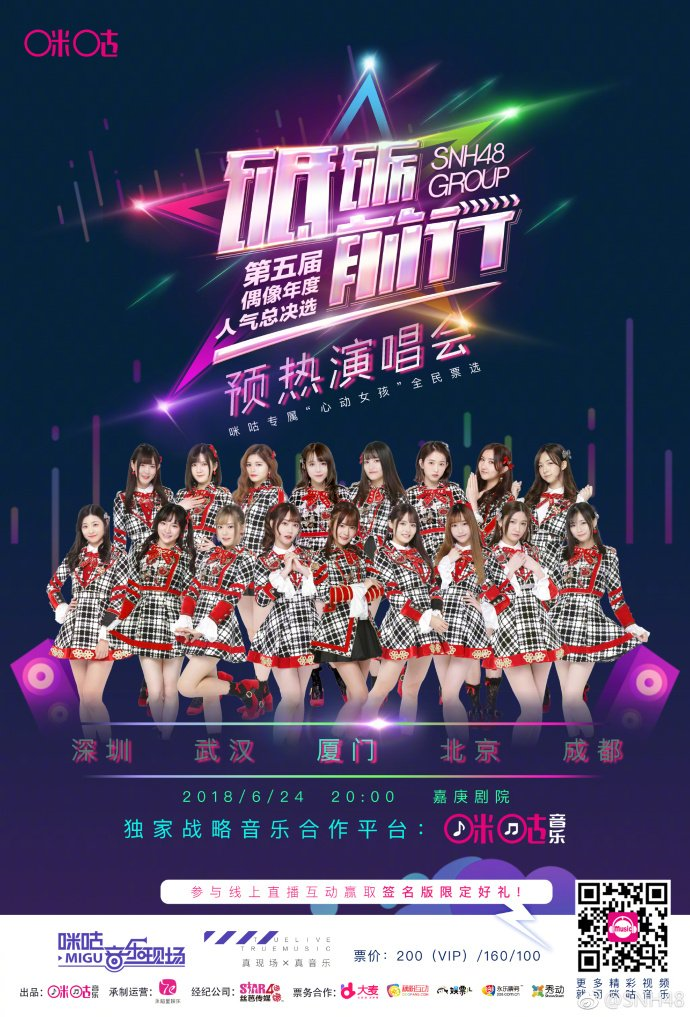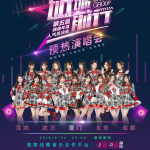 The SNH48 Migu Music Tour in China continues with a stop in the city of XiamenXiamenXiamen is a sub-provincial city in southeastern Fujian province beside the Taiwan Strait. It is divided into six districts: Huli, Siming, Jimei, Tong"an, Haicang, and Xiang"an. Altogether, these cover an area of 1,699.39 square kilometers (656.14 sq mi) with a population of 3,531,347 as of 2010. Souce: Wikipedia on June 24th by Team X!
Team X members hosted a handshake event in the afternoon followed by the actual concert in the evening.
Below are some pictures of the event. The concert itself is at top of page.