Fans had been waiting for this moment for almost a year: the return of the GNZ48 team stages!
Team Z held the honour of the "restart" with their first performance, on June 13th, of "Trigonometric Functions" since June 2020.
Sadly, a recent spike of Covid-19 cases in Guangzhou forced management to move all shows online only last week but, that did not hamper the mood of Team Z as members delivered a great show!
Tang LiJia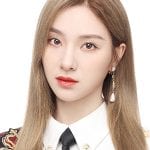 , who joined Team Z earlier this yearar, was at her first official stage with that team.
Find the full stage at top of the page and some photos below.