It is the season of the anniversaries with teams SII and NII going in succession as we get near November 11th which is the date (back in 2013) when they were born.
This year, Team SII held their anniversary show in conjunction with the annual Halloween special. The team offered up a number of special units for the occasion and some skits with the special guest appearance of former Captain Mo Han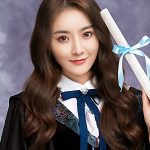 (SNH48 Honoured Graduate).
You can watch the full stage in the video at top of the page.