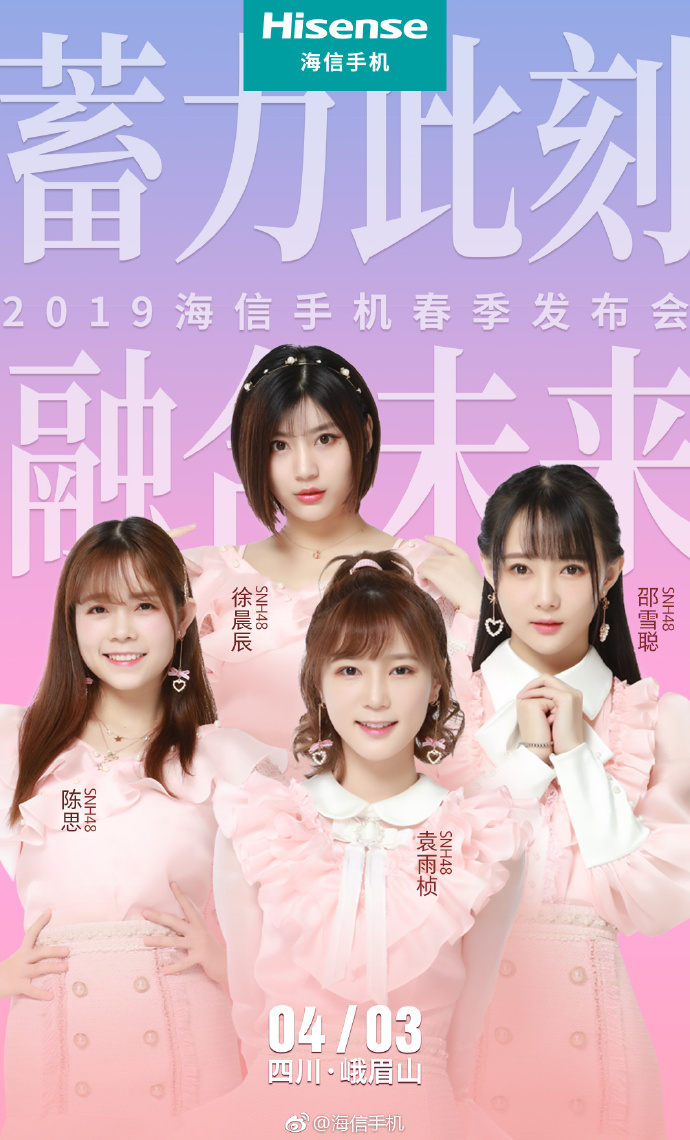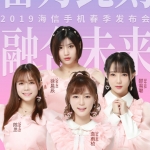 On April 4th, members of SNH48 Team SII participated in a product launch event and annual conference for state-owned Hisense Mobile.
Hisense is a major manufacturer of appliances of all kinds in China with a growing mobile phone business within the country.
Members performed three songs during the event.
Participating members were Yuan YuZhen, Xu ChenChen, Chen Si, and Shao XueCong.
Watch the performance at top of page.