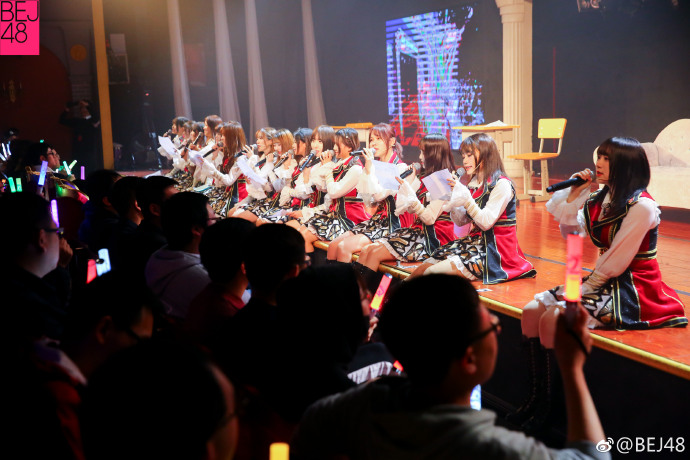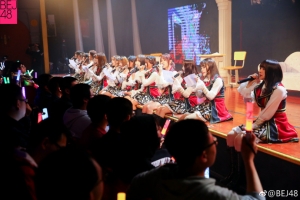 BEJ48 Team J celebrated the 2nd anniversary of their team formation with a special stage on December 2nd at the Xingmeng Theater in Beijing (top of page).
The team was officially formed on October 1st, 2016 and debuted with their first stage on October 29th, 2016.
See their introduction from October 1st, 2016 below.
Team J is, at present, the larget team (20 at time of publication) in BEJ48 and the one that has remained the most stable since its formation. This is reflected by the growing number of its members ranking high at various events including the SNH48 Group general elections.