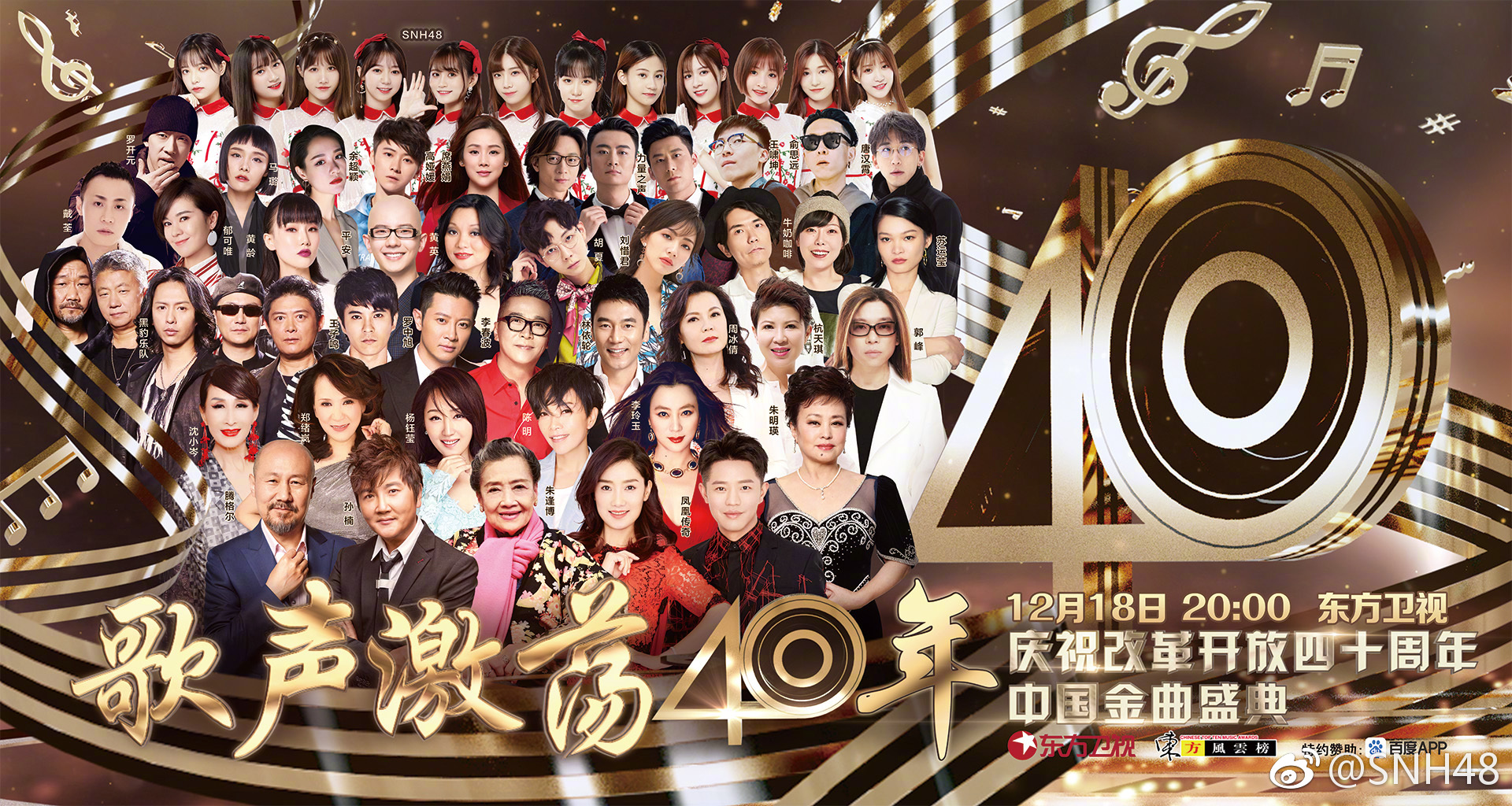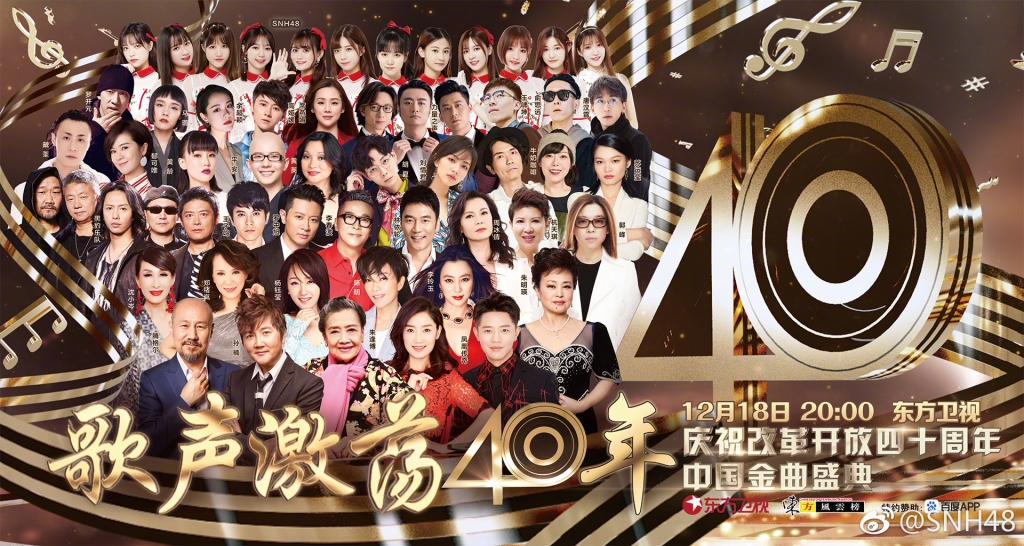 SNH48 Team HII members joined several of China's most famous singers of the past 40 years for a special DragonTV show celebrating the 40th anniversary of China's opening to the world on December 18th.
The show celebrated talent from various generations through song with awards given to acts that had marked their decade.
SNH48 offered a medley of some more recent popular songs and were honoured to represent the younger generation of singers at the event.
Watch the Team HII performance at top of page from the official DragonTV Youtube channel.