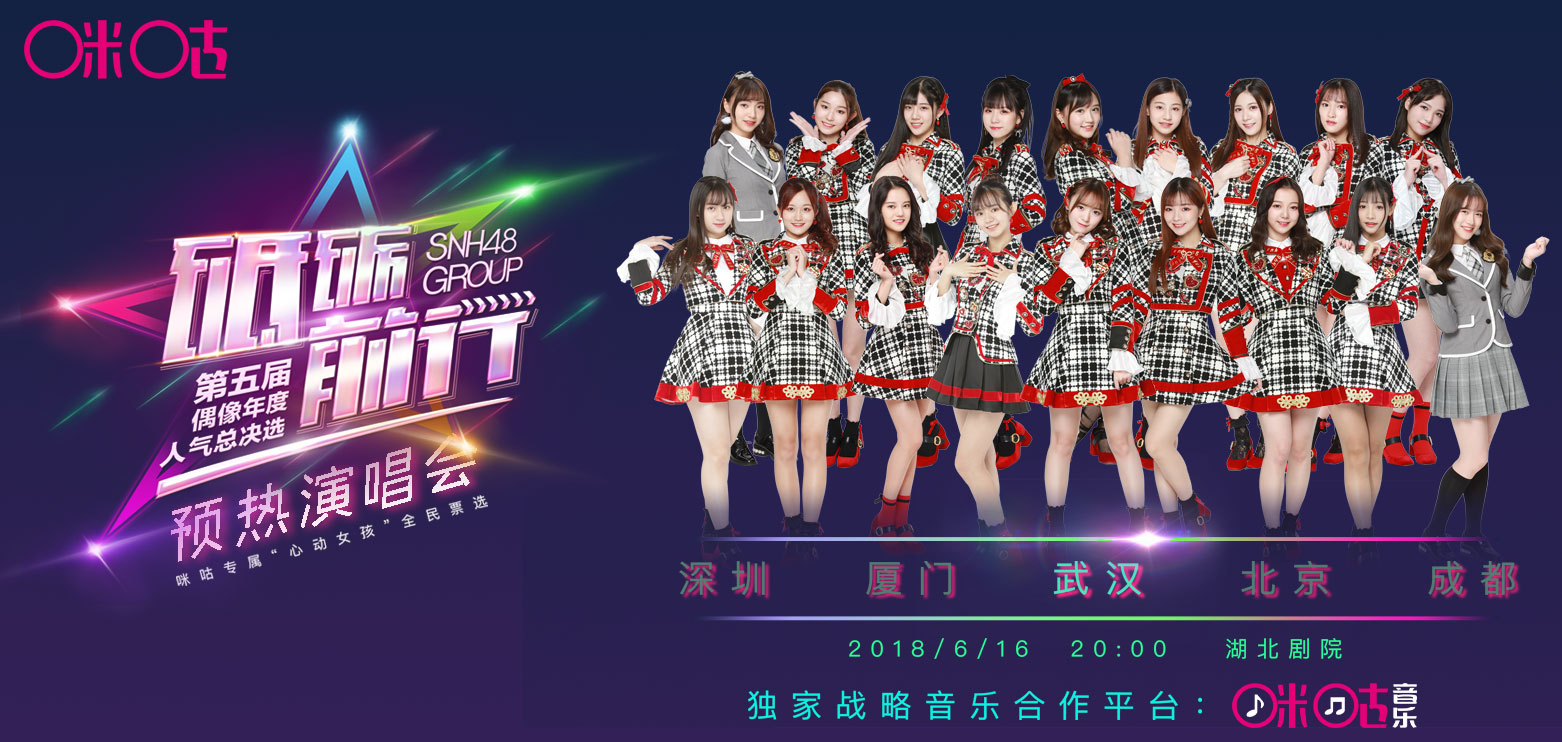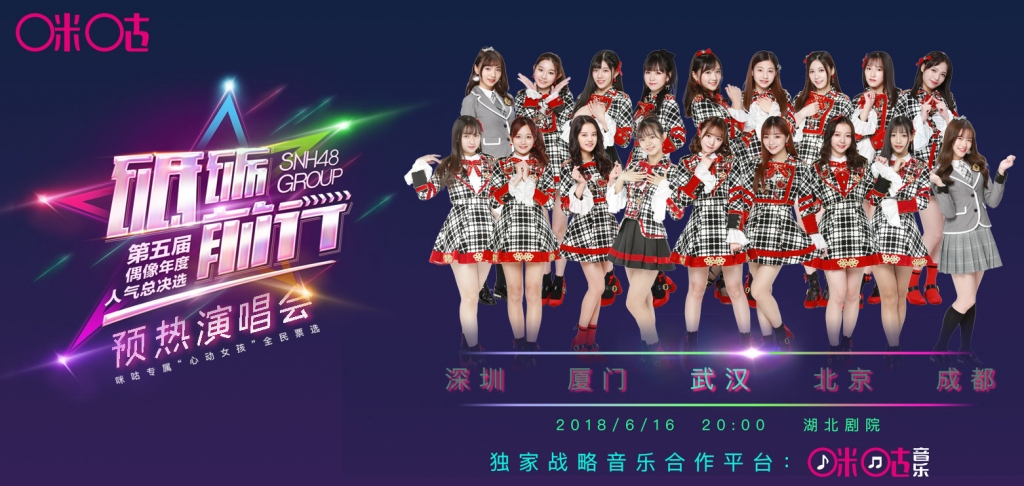 The Migu Music Tour of China continued on June 17th with SNH48 Team HII making a stop in the city of WuHanWuHanWuHan is the capital of Hubei province, People"s Republic of China. It"s the most populous city in Central China, and one of the nine National Central Cities of China. Arising out of the conglomeration of three cities, Wuchang, Hankou, and Hanyang, WuHan is known as "China"s Thoroughfare"; it is a major transportation hub, with dozens of railways, roads and expressways passing through the city and connecting to other major cities. Because of its key role in domestic transportation, Wuhan is sometimes referred to as "the Chicago of China". Source: Wikipedia!
The team performed songs from their current stage as well as several fan favourites to an enthusiastic crowd.
You can watch the full show at top of page.