Team Z led the way (as we covered here) so it was only fitting for Team G to be the next one to restart their stages on June 19th with an online only performance (due to Covid-19 restrictions) of "Victoria.G".
Under the leadership of Luo HanYue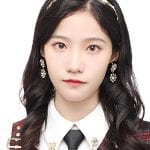 , the team presented a solid show full of all the songs fans have come to love.
Watch the full show at top of the page.