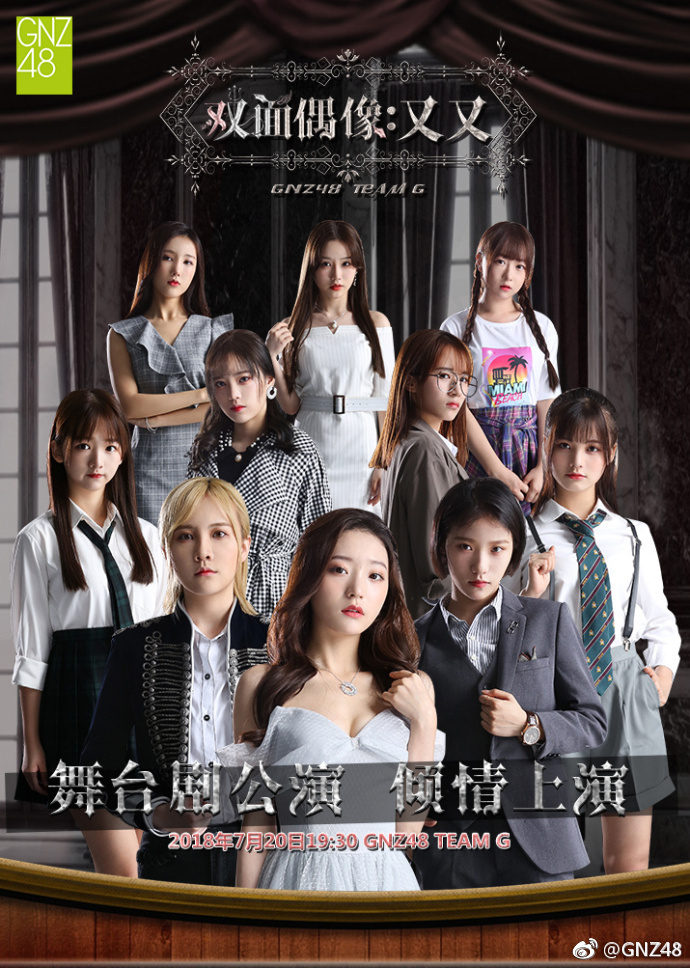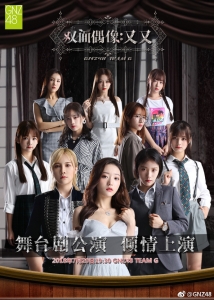 GNZ48 Team G took a page from the SNH48 book on July 20th by introducing their very first musical which is a drama version of their "双面偶像" stage titled: "双面偶像: 又又" ("Double-sided Idol: Yet Again").
The main cast (pictured right) is supplemented by other members of Team G with others acting as understudies in cases where a main cast member would not be available.
This show follows in the footsteps of the SNH48 musical "The Sunny Star" which premiered at the end of 2017 but is different in the sense that the SNH48 show included members from various teams and a mix of songs from multiple stages.
The interesting part of this show is that only some of the stage is part of the drama. Other songs continued to be delivered in their regular form. You can watch the full drama at top of page.
Below is the group performance of "I Know".