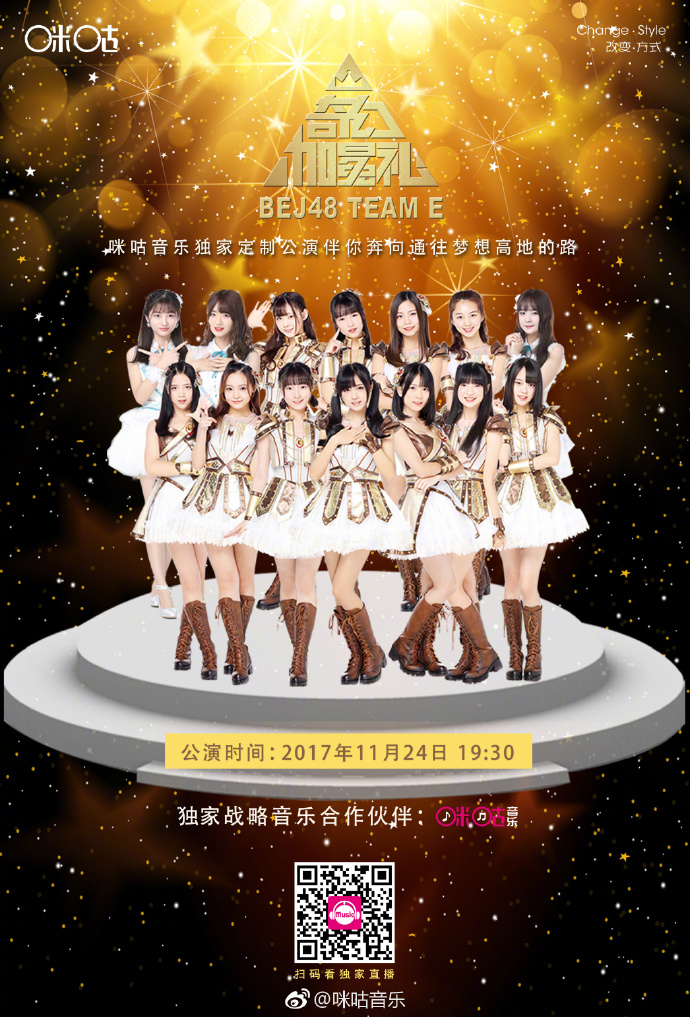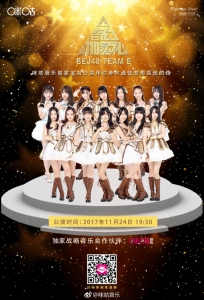 In a first for BEJ48, Team E's "奇幻加冕禮" original stage was broadcasted Live on the Migu Music network on November 24th.
This is a continuation of the strategic partnership between Migu Music, a subsidiary of China Mobile
China Mobile (Chinese: 中国移动; pinyin: Zhōngguó Yídòng, officially China Mobile Communications Corporation Chinese: 中国移动通信集团公司; pinyin: Zhōngguó Yídòng Tōngxìn Jítuán Gōngsī) is a Chinese state-owned telecommunication company that provides mobile voice and multimedia services through its nationwide mobile telecommunications network across mainland China. China Mobile is the largest mobile telecommunications company by market capitalization, and also the world"s largest mobile phone operator by total number of subscribers, with over 873 million subscribers as of August 2017. Source: Wikipedia, and STAR48.
Team E performed their original songs (see the always popular "Hello Mr.未来" above) as well as some songs from the SNH48 and GNZ48 repertoire.