Once again, we have one of our teams premiering a waiting stage as they start getting ready for their next original stage. This time it is the turn of BEJ48 Team B which ended their run of the "B A Fighter" stage last month.
This new "十八个闪耀瞬间-丁达尔效应" ("18 Shinning Moments") waiting stage features the usual mix of fan favourites from various SNH48 Group stages.
You can view the stage web page here and watch the premiere at top of page.
The setlist
Here are the songs included in the waiting stage: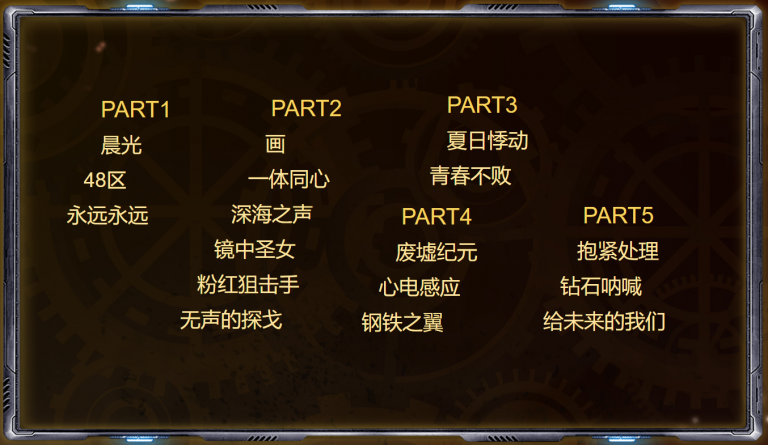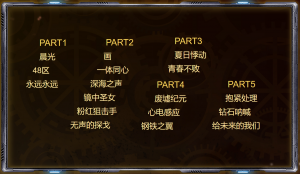 M01. "晨光" (Morning Light) from SNH48 Team SII "Plan Salvation" stage
M02. "48区" (District 48) from SNH48 Team SII "District 48" stage
M03. "永远永远" from SNH48 Team NII "前所未有" stage
M04. "画" from SNH48 Team NII "时之卷" stage
M05. "一体同心" from SNH48 Team NII "时之卷" stage
M06. "深海之声" from SNH48 Team X "Fate X" stage
M07. "镜中圣女" from the SNH48 Team NII "不眠之夜" stage
M08. "Pink Sniper" from GNZ48 Team NIII "第一人称" stage
M09. "头号新闻" from SNH48 Team HII "Heading News" stage
M10. "夏日悸动" from SNH48 "Dream Land" EP
M11. "青春不败" from GNZ48 "Boom, Boom, Boom" EP
M12. "废墟纪元" from SNH48 Team SII "District 48" stage
M13. "心电感应" from SNH48 "心电感应" EP
M14. "钢铁之翼" from the SNH48 Team X "Fate X" stage
M15. "抱紧处理" from SNH48 Group "未来的乐章" EP
M16. "钻石呐喊" from SNH48 Team SII "永恒之光" stage
M17. "给未来的我们" from SNH48 Team XII "Code XII" stage